Hammerson posted an increase in sales across its UK shopping centres in December, as athleisure, electricals and department store retailers drove performance.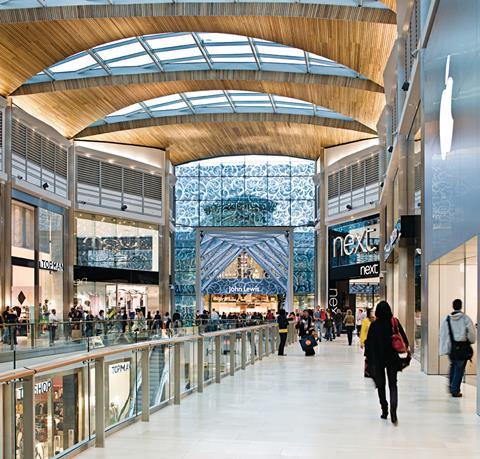 The shopping centre landlord said like-for-like sales climbed 0.7% during the December, as its malls including Brent Cross Shopping Centre, Grand Central Birmingham and The Oracle in Reading attracted festive footfall.
Across the wider eight week period to December 31 – which included the Black Friday promotional period – like-for-likes advanced 0.5%.
Hammerson said the "legacy of a sporty summer" meant demand for athleisure products was strong during December, with sales of sports and outdoor goods up 14.4% across its malls during the month.
Department stores across the firm's portfolio enjoyed a 2.1% jump in sales in December, as its festive advertising campaigns drove footfall and provided a one-stop-shop for consumers looking to stock up on a variety of gifts and refresh their winter wardrobes in one place.
The sound, picture and technology category recorded a 10% spike in like-for-likes last month, with Fitbits and audio technology proving particularly popular at its Centrale Shopping Centre in Croydon and The Bullring in Birmingham respectively.
Hammerson chief executive David Atkins said: "It is encouraging to see positive momentum in consumer spending during the all-important festive trading period. This is no doubt a reflection of the quality and depth of our offer across our leading shopping centres.
"Providing shoppers with the best line up of retailers is evidently key to this, but customers are looking for much more of an experience, and it's clear that the festive themed events we hosted across our retail destinations proved a big pull for customers."