Decathlon is on a growth drive across the UK with plans to trial smaller stores and click-and-collect points, Retail Week understands.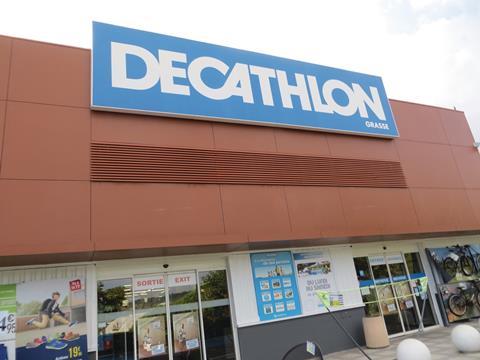 The big-box value sports retailer, which trades from giant shops of up to 50,000 sq ft on retail parks, has been in discussions about trialling a handful of 10,000 sq ft stores.
It is thought Decathlon has found it hard to roll out across the UK due to the lack of suitably large locations, and it hopes the smaller size will help it speed up its rate of expansion and enable it to open in and around big metropolitan cities. At present Decathlon has 16 stores, in locations including Bolton, Coventry and Braehead in Scotland. It has recently opened some smaller 20,000 sq ft stores in the UK and has also opened smaller format shops in France and Spain under its budget fascia Koodza.
Decathlon said the business is "rapidly expanding" driven by its online offer, which is also helping to build brand awareness in the UK. The retailer has recently installed touchscreens in stores to enable customers to order online in its shops and it has introduced click-and-collect.
Decathlon is also looking at opening 1,000 sq ft temporary click-and-collect stores to enable customers to pick up online orders via lockers. It is thought these will be located in the centre of cities and towns to support the larger out-of-town formats.
Decathlon UK chief executive Thibaut Peeters said: "Decathlon wants to make sport accessible to as many people as possible. Therefore, we want to be closer to the customer and offer them our exclusive products online and/or close to where they live. In the mean time, we want to ensure we deliver our exclusive products for the best value for money as possible. That's why we dropped more than 1000 prices this year."
French-owned Decathlon group is one of the largest sporting goods retailers in the world, operating around 800 stores across 20 countries generated sales of €7.4bn (£5.75bn) in 2013.
Decathlon's new store expansion strategy will pit it against discount giant Sports Direct, which is currently enjoying huge growth across its big box stores with sales up 12.2% to £711.2m and gross profit up 11.8% to £301.2m in its second quarter to September 9.
Sports Direct is understood to regard Decathlon as one of its biggest rivals internationally. Sports Direct boss Dave Forsey aims to emulate Decathlon's success overseas and told Retail Week in 2012 that the pair will be fighting it out for global dominance over the next 10 years.