Sports Direct has increased its revolving credit facility with banks to £788m after "unjustified criticism" over loans from owner Mike Ashley.
The retailer warned that its borrowing costs would rise because it would not be drawing down from a loan facility provided by Mike Ashley and his investment vehicle Mash Holdings for "the foreseeable future."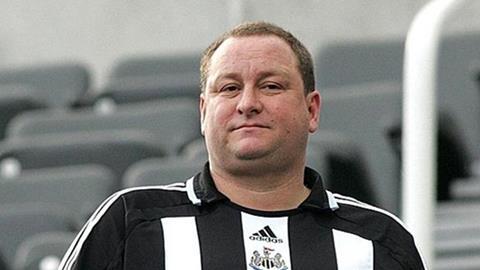 Sports Direct said the decision had been made "in the best interests of the group" in a bid to "avoid further criticism" of its borrowing practices.
The retailer said that, under the terms of the revolving credit facility, which it has used to finance its capital expenditure since May 2014, the interest rate payable increases if it borrows more than £263m.
Sports Direct said that when it has previously required borrowing in excess of this amount, it has used a £250m loan facility with Mike Ashley and Mash Holdings.
The retailer revealed that the rate of interest payable on that loan facility was around "50% lower than that payable on the rolling credit facility".
Sports Direct admitted that was "an unusual arrangement for a public company" but said it had saved the business more than £1m in interest, arrangement fees and commitment fees.
But despite admitting that its borrowing requirements will "be consistently in excess of the £263m level" in the coming months, Sports Direct insisted it would stop borrowing from Mike Ashley and Mash Holdings.
Sports Direct said in a statement: "The group has been subject to unjustified criticism over related party transactions, including incorrect press coverage of the benefits of the MALF (loan facility).
"It has been decided that it is in the best interests of the group and its shareholders to avoid further criticism at this time.
"Accordingly, the group will not draw down from the MALF in the foreseeable future, which will lead to an increase in the overall cost of borrowing."
The decision comes months after boss Dave Forsey exclusively told Retail Week that he would seek to tackle the retailer's tarnished reputation.
Sports Direct owner Ashley has already pledged to carry out a review of working conditions for its warehouse staff, while the retailer is ploughing £10m a year into paying employees above the national living wage.