Sports Direct chiefs are at loggerheads with shareholders as they struggle to agree on who should carry out an independent review of the under-fire business.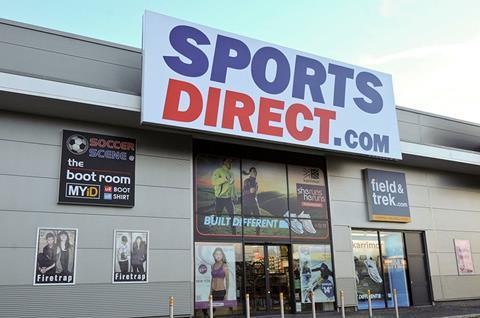 The retailer and its investors have failed to select a heavyweight individual to conduct the review, which must take place before a second vote to re-elect chairman Keith Hellawell is held.
A majority of independent shareholders voted against Hellawell's re-election at Sports Direct's AGM in September and a second vote must take place by early January.
Following the AGM, investors demanded that an independent review of the business took place as a minimum requirement for working with Hellawell.
The Investor Forum, which represented major shareholders in the talks with Sports Direct, wants the review to be carried out by an experienced person or law firm.
Sports Direct agreed to the scrutiny of its corporate governance and the working conditions of its employees, but had initially wanted the law firm RPC to conduct the review.
Investors said that would not be independent, since RPC has worked for Sports Direct and its founder Mike Ashley in the past.
However, other firms could also have perceived conflicts of interest if they have already worked for shareholders or might seek work from them in the future, leaving Sports Direct hunting for a heavyweight individual to carry out the probe into its practices.
Seeking an individual
According to The Guardian, an investor close to the talks said both parties were searching for an individual rather than a professional services firm, but suggested people might be unwilling to put their reputation on the line by taking on the work.
The investor said: "Finding someone acceptable to the board and investors is one thing and persuading them to do it is another.
"It's going to be quite high profile and it has to be someone who is prepared to take it on and be ready for that sort of publicity."
The push from shareholders for an independent review comes after founder Ashley was hauled before MPs over the retailer's treatment of workers at its Shirebrook warehouse and use of zero-hour contracts.
Ashley has since taken over as chief executive following the resignation of boss Dave Forsey, while Hellawell also offered to stand down ahead of last month's AGM, only for the board to ask him to remain in his role.
By law, Sports Direct must hold a further meeting to vote on Hellawell's re-election between 90 and 120 days after the September 7 AGM.
Ashley could use his majority stake to push Hellawell's appointment through, but Sports Direct wants to win over independent shareholders by holding the review.
The unnamed investor suggested that shareholders could be prepared to vote for Hellawell to reward the board for engaging with them.
Preliminary review
RPC has already carried out a preliminary review of Sports Direct's working practices.
The business has pledged to end zero hour contracts for shop staff who would prefer to be guaranteed a set number of hours every week and will also start moving agency workers in its warehouse onto permanent contracts.
Sports Direct has also vowed to employ a welfare officer and nurse at the under-fire Shirebrook site.
The furore surrounding working practices at the business has coincided with declining financial performance.
Earlier this month, Sports Direct issued a profit warning – its third of the year – blaming "extreme" currency movements.
It said the slump in the pound would hit underlying full-year profits by about £15m.