Brompton Bikes will sell online with John Lewis as it targets expansion from being a direct-to-consumer business with its first partnership with a retailer since it was founded in 1975.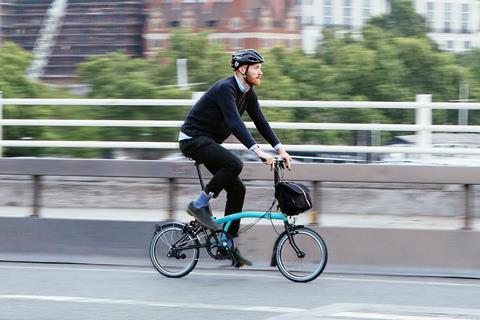 Customers will be able to buy a range of Brompton Bikes, along with some luggage and accessories, from John Lewis' website.
This comes a week after Brompton confirmed a £19m equity raise to fund expansion into international markets. The foldable bikes retailer announced the sale of an 8% stake to growth fund BGF bringing the company's valuation to £200m.
Toby Marcham, Brompton's head of UK and Europe, Middle East and Africa, said: ''We're at a very exciting stage in our history at Brompton, having recently produced our millionth bike. The next million is in our sights as we look to deliver our aim of creating urban freedom for happier lives – helping to make our cities healthier and safer places to live.
''Working with another iconic British business to take our bikes to a wider audience is an exciting prospect.''
Brompton chief executive Will Butler-Adam said: "We export 80% of our bikes to 46 countries and in November 2022 made our millionth bike, a great achievement. But this is not enough, we need to move faster.
"The impact of climate change is being felt by us all and the greatest carbon emissions come from our cities where most of the world's population now lives.
"Our team at Brompton is brimming with ideas to accelerate our growth through product innovation, storytelling, outstanding stores and having fun with our amazing community. But if we are really going to go for it, we need to strengthen our balance sheet to give us the confidence to be more ambitious."