Less than a year after JD Sports went on an "extensive global search process" to find a new chief executive, Régis Schultz has broken the mould and taken the business to new heights after stepping into Peter Cowgill's trainers.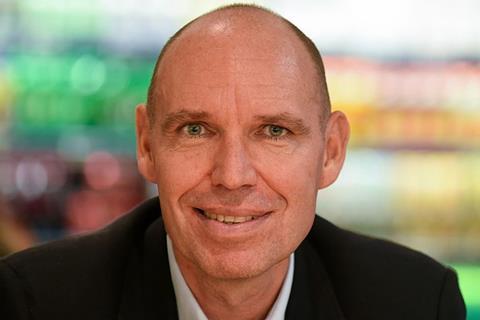 JD Sports posted record sales of £10bn this week, despite the macroeconomic and customer headwinds battering an incredibly competitive market.
The retailer's organic sales grew 12% as new boss Schultz reiterated JD's triple double-digit growth strategy focused on double-digit revenue growth, market share and operating margin on average per year.
Alongside delivering sales and profit growth and setting out a new strategy, JD Sports under Schultz has recovered from the Footasylum debacle to make fresh moves in the mergers and acquisitions space by adding Courir to its portfolio of retailers in Europe. He has brought the retailer's governance structure into line for a business of its size and stature.
Rusell Pointon, director of consumer at Edison Group, says: "The strong performance from JD over the 12 months ending January 2023 demonstrates durability during what has been a trying financial climate. Throughout the year, higher operational costs and the cost-of-living crisis have threatened the fashion retail sector, yet these positive results from JD prove the company's resilience against such testing economic circumstances."
As Schultz makes JD Sports his own, he sets out his four main pillars to keep the brand powering ahead.
Profits above all
With over £10bn in sales, JD has had a record year in business with markets such as Europe and the US accounting for 30% of revenues each.
When JD expanded to international markets in 2018, over 70% of its revenue came from the UK. In just five years, JD has grown to be a "truly international business", says Schultz, as it now is one of the leading retailers in the sports fashion space in the US, Australia and New Zealand.
In the same period, JD's online business grew – in stark contrast to other pureplay retailers as more and more customers took advantage of the retailer's omnichannel proposition.
As a result, JD Sports is within touching distance of hitting £1bn profit next year – a number the majority of its competitors can only dream of.
Schultz says: "We stand just below the £1bn profit mark. I wanted to make sure that I have something to say next year, so we didn't want to have everything in one year. We are at £991m in profits this year, which is in line with our target."
Redefining competition
For years, JD and Frasers Group were known as fierce rivals at the centre of the sports fashion industry in the UK. But with just 30% of JD's revenue coming from the UK and the rest from global markets, Schultz says that perception needs to change.
"Sports Direct is not a competitor at all. They are a good UK business and we are a global business. In terms of global competition, our key competitor is Foot Locker. They have a global reach and are a £8bn turnover business and we are at £10bn, which means we are number one in the world.
"I love Michael Murray. We have a good relationship and I'm meeting him for breakfast tomorrow. We are such a different animal from Sports Direct, we cannot compare ourselves to them."
Schultz said JD and Frasers have very different market segments with JD offering something between sports and fashion.
"We are more competing with Zara, H&M and Primark, I think. We bring something different to the market and that's why we are successful."
Board games
JD Sports went through rigorous changes internally over the span of a year as it aimed to fix a significant "governance deficit" in a listed business of JD's size.
The most important of these governance issues was the separation between the roles of chair and chief executive, which were both previously held by Peter Cowgill.
JD split the role when it appointed Andrew Higginson and Schultz as chair and chief executive respectively, which has significantly helped the business, says Schultz.
"We have been getting on board a lot of new non-executives with a lot of Plc experience, which is helping us create the right environment for a company of our size. JD is now a £10bn business but it was managed like a £100m business, which is why we are focusing on bringing expertise in managing a business of this size, especially with a lot of our international business. I think that's what has changed over the last 12 months."
Global domination
As JD Sports sets out on the path of global domination, it plans to open more than 100 stores in the US and Europe and continue its expansion in the UK to capture more of the fashion market, as well as break into parts of the world where it isn't present today.
Schultz says the best way for JD to open new doors for business in Europe is through acquiring more smaller players like Courir.
"In Africa, the Middle East, Asia, and South east Asia, we are looking at a franchise model. We believe we should have an asset-light model to develop in these areas. We just signed a contract for the Middle East, where we will develop immediately through a franchise construct. We are looking to do the same in Africa, Asia and India, one at a time."