The shopping frenzy on Black Friday dented December like-for-like sales, although total food sales grew for the first time since April.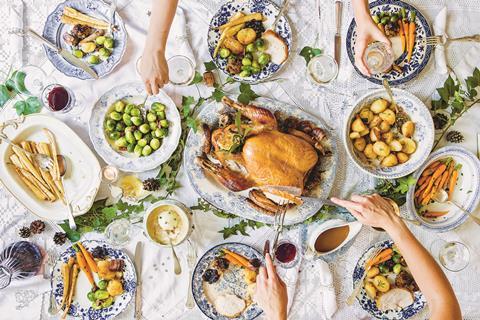 Retail like-for-like sales fell 0.4% in December, the latest BRC-KPMG retail sales monitor found. On a total basis sales increased by 1%.
However, while the industry was hit by consumers snapping up gifts on Black Friday (November 28), the food sector grew for the first time since April.
Online sales of non-food products in the UK rose 7% in December compared to a year earlier, when it had grown 19.2%.
KPMG head of retail David McCorquodale said: "Extensive discounting disrupted the timing and rhythm of Christmas spending. Between Black Friday and Boxing Day retailers and consumers engaged in a three-week dance, each waiting for the other to take the lead and as a result sales suffered.
"It's now clear that Black Friday did pull festive sales forward into November, and this created a challenging lull in spending with consumers waiting for future bargains. This situation did not reverse until the week of Christmas.
"The launch of Boxing Day Sales mixed with new season full-price stock saw some phenomenal spending, with fashion retailers achieving double-digit growth.
"This difficult stop/start sales environment has been undoubtedly challenging, but most retailers have managed to achieve a flat, but respectable, sales performance this Christmas: time will tell on margins."
McCorquodale added: "2015 is likely to bring more of the same, and the big four grocers have already signalled they will cut prices to secure sales. Non-food retailers will fare better, but whilst consumer confidence remains fragile, these too are vulnerable to shocks, be they political or economic."