Sainsbury's has revealed three new Black founder-led brands will hit its shelves this year following the launch of a dedicated incubator programme.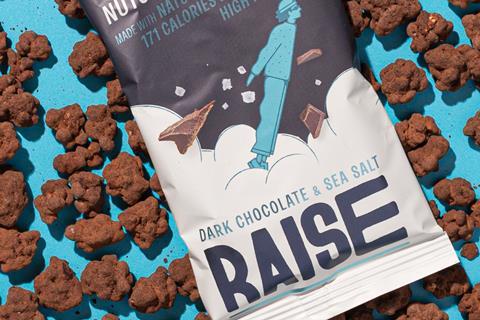 The grocery giant launched the £1m Thrive with Sainsbury's scheme last year in an effort to be "a truly inclusive retailer". Nine applicants received a £20,000 grant and 16 weeks of "one-to-one training and group learning opportunities with experts".
Following what Sainsbury's described as a "Dragon's Den-style pitch" to category and buying teams, drinks businesses Mirror Margarita and Riddles Ice Tea, along with Raise Snacks, will be going into stores later this year.
Sainsbury's director of grocery innovation Silika Shellie-Manso said: "We've seen some great and aspiring talent and have loved working with all the businesses involved.
"It was such a difficult decision to pick the first three businesses that will be listed at Sainsbury's but we believe these new brands are a perfect fit for our customers.
"We launched Thrive with Sainsbury's to give Black founder-led start-up brands access to quality support and services that they wouldn't otherwise have access to, as innovation and inclusivity are at the heart of what we do.
"What these brands have achieved over the last 16 weeks is phenomenal and we hope all businesses involved can take away skills and knowledge to help them grow even further."
Sainsbury's said it will "continue to support and work closely with all of the other brands that were involved" and there is potential for further brands to appear in stores in the future. The grocer ran the programme in partnership with Foundervine and Mission Ventures.
Don't miss the best of the week – sign up to receive the Editor's Choice every Friday