Retailers push for longer opening hours on the Sunday before Christmas to cope with last-minute rush.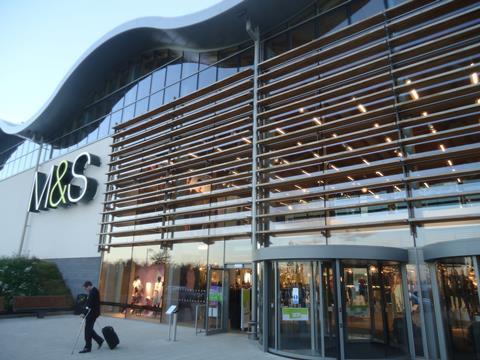 Shoppers face an unnecessarily frenetic countdown to Christmas because of big stores' Sunday trading hours, leading retailers believe.
The timing of Christmas this year, on a Tuesday, means consumers will have a short window into which to squeeze seasonal purchases, especially fresh food, and collect orders.
Retailers including Marks & Spencer, Morrisons, Asda and Selfridges had hoped that following the relaxation of Sunday opening hours for the Olympics, a similar one-off dispensation might be made on Sunday December 23.
M&S food boss Steve Rowe said extended hours would make it easier for consumers to buy products typically left until late.
He said the Olympics showed temporary extended openings had been popular with consumers.
"We think there's an opportunity to make things better for customers. Otherwise it will put terrible pressure on the Monday," he said.
A Morrisons spokesman said: "The 23rd is when we get a peak in sales. It falls on a day when each large store has six hours of trading. It would make sense to relax trading."
Morrisons chief executive Dalton Philips: "It's an absolute necessity. There needs to be a relaxation. It's not fair on consumers. They have enough stress going on in their life at Christmas. We are lobbying hard on that."
An Asda spokeswoman said: "December 23 is one of the busiest days for Christmas shoppers and we are concerned by the potential impact on our customers and colleagues of only being able to offer a six hour window in which they can shop."
Selfridges chief executive Paul Kelly said that longer opening during the Olympics had benefited the retailer and there is a case for longer hours in the capital. "It's full of tourists on a Sunday," he said.
A spokeswoman for the Department for Business, Innovation and Skills said there have been representations from retailers about Olympics-style hours on December 23 but "the Government has no plans in this area".
M&S mobile strategy
Marks & Spencer is determined to become a pioneer in m-commerce, chief Marc Bolland said when unveiling interims on Tuesday.
He acknowledged M&S had originally been slow on the uptake of digital commerce but maintained: "What we now do on mobile development is probably leading, rather than behind."
Sales from M&S's relaunched mobile-optimised site rocketed 77% in the first half.
However, some analysts said that although M&S has adopted the right multichannel strategy, it must focus more on creating product – especially womenswear – that shoppers want to buy.
M&S posted interim pre-tax profits down 9.7% to £289.5m on sales up 0.9% to £4.7bn.