Trylikes has been crowned the winner of Retail Week Live's Launch Pad Pitch Perfect contest after beating stiff competition in the final.
The start-up, which offers a simple way of obtaining customer feedback by placing devices around a store and allowing shoppers to answer questions with 'like' or 'dislike', pipped rival finalists Karrot and Offer Moments to the prize.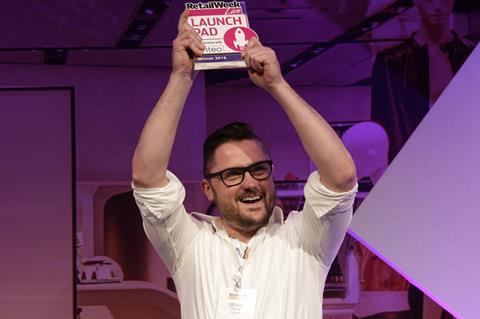 The Trylikes team said their idea would allow retailers to identify problems and spot trends emerging in stores.
The judging panel, which consisted of nine retail and tech experts including Tesco Labs head of research and open innovation Paul Wilkinson and Shop Direct's group ecommerce director Jonathan Wall, said it was a "very polished pitch" that could "add value immediately" for retailers.
The 12 finalists pitched across three heats, with each start-up given three minutes to pitch their product before being grilled for five minutes by the judging panel.
The 12 Finalists
ciValue
CornerDrop
EasySize
Karrot
OfferMoments
Tagspire
Scout
StorlQ
StreetLike
TryLikes
White Table
ZigZag
Trylikes was eventually crowned champion following a combination of the judges scores and an audience vote.
First runner-up Offer Moments pitched an advertising screen that picks up passing shoppers' information if they have opted into an app and have Bluetooth switch on on their mobile device.
Using their social media profiles, their picture is displayed on the billboard and they are offered personalised promotions based on their social media behaviour.
Fellow finalist Karrot is an app that turns shoppers' payment cards into a loyalty scheme. Its creators said retailers would benefit from the scheme through increased spend, while they only pay for the service if a shopper is recruited.
Judging Panel
Paul Clarke, director of technology, Ocado
Paul Wilkinson, head of research and open innovation, Tesco Labs
John Pillar, head of software engineering, Arcadia
Jonathan Wall, group ecommerce director, Shop Direct
Daniel Bobroff, chief executive, Fashiontech Ventures
Rob Chapman, managing director, Founders Intelligence
Scott Weavers Wright, chief executive, Haatch
Jon Buss, managing director UK and Northern EMEA, Criteo
Briony Garbett, head of digital, Oasis