Some of retail's biggest names spoke at Retail Week Live about the issues facing the industry, with the key themes ranging from international growth to retail reinvention.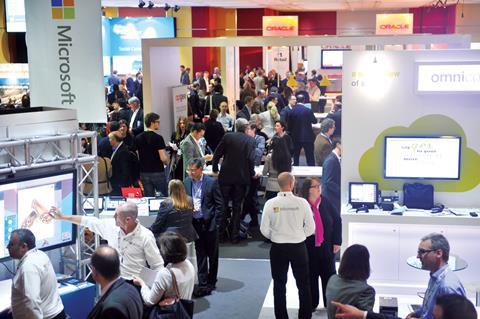 From Mark Newton-Jones recalling how effigies of him were burned to carrier bags that compliment shoppers, Retail Week Live was a feast of great stories and new ideas.
Many of retail's biggest names took part, as everyone from Tesco boss Philip Clark to John Lewis boss Andy Street put in an appearance.
But what set this year's event apart was the sheer breadth of activities, talking points, retailers and innovators who worked to make it what it was.
Retail has become one of the fastest-changing industries in the world and Retail Week Live reflected that. From the industry's image to evolving in-store propositions, everything was covered. Here are some of the key themes that emerged.
1) International strategies
For those who think there's one ultimate strategy for retailers expanding abroad, think again. Retail Week Live heard from two highly successful international retailers - Asos and Superdry - who are approaching overseas growth in very different ways.
While one of them is taking a broadly similar approach country-by-country, the other is carefully tailoring its offer and starting afresh in every place.
Superdry chief operating officer Susanne Given said the clothing retailer's offer across its territories is broadly similar because shoppers in most countries want the same thing.
She said consumers are becoming more similar around the globe, and that brands can make 85% of their offer in each market the same. "The global consumer has amalgamated itself into more of a consistent consumer. You have to take a globally consistent approach to the brand."
She added that marketing activity can change between markets because of different seasons or calendar events, but said: "Our stores give the same brand experience."
Given said that Superdry can do that because it is not a high fashion retailer whose product is determined by trends - its distinctive branded apparel appeals to shoppers across the world for similar reasons.
At Asos, where fashionability is very much the order of the day, things are different. Chief information officer Pete Marsden spoke of how tightly tailored its site is for each country - the etailer almost starts afresh in each place. The one thing that does stay the same is the appetite for free delivery - Asos now offers the service in 250 countries.
2) The shopping environment
The evolving nature of the store environment and shoppers' evolving requirements was a common - and popular - theme. GDR Creative Intelligence chief executive Kate Ancketill said it is no longer enough just to do the basics, because shoppers want frills too.
Ancketill said: "Consumer expectations are rising rapidly. You have to get the basics right but also have to do the frills as well. Having the basics right isn't enough. Retail isn't a place where you buy stuff any more, it's where you go to be entertained."
She said that providing the customer with more of an experiential shopping environment was key, and that it does not need to cost the earth.
"There are quick wins that provide easy cut-through. But it requires a mindset that has to be open," she said.
Nadia Shouraboura, chief executive and founder of high-tech US store Hointer, maintained stores have the edge over online because of the experience they can create.
She said using cutting-edge technology to make stores into mini warehouses gives bricks-and-mortar retailers the upper hand over pure-plays. "The problem with online retailers is they don't have a phenomenal network of stores. [Physical stores can act as] micro-warehouses that connect the store into the fulfilment model. It allows it to become much more powerful, with the ability to ship and fulfil online, and service items to customers at home as well as buy in-store."
Jigsaw chief executive Peter Ruis, meanwhile, said the retailer's Mayfair flagship store will become a "meeting place"for the West End, hosting artists and exhibitions and a leisure offer alongside retail. He revealed the store will be called the Duke Street Emporium and will cost Jigsaw £900,000 to set up.
Ruis said: "The store will be very fashion, food and culture. We'll invite people to share the space and we'll have artists, exhibitions and all sorts. We're going to make it somewhere you can linger, spend as much time as you want, buy nothing and enjoy the experience. The idea is that the building is the host."
3) IT is core for chief execs
Tesco chief executive Philip Clarke named-checked his chief information officer Mike McNamara and his head of multichannel Robin Terrell during his presentation, highlighting how important technology leaders have become to the business.
While in some areas of retail IT directors still report to the chief financial officer - showing how IT has traditionally been seen as a cost to the business - in others, technology leaders now sit close to the chief executive.
Clarke said: "If you are to be genuine leaders in multichannel, people with industry-leading digital skills need to be at the heart of the business, not sat in the corner marked 'online'."
That was reiterated by Asos' Marsden, who said he works closely with the marketing department.
John Lewis managing director Andy Street also highlighted the work of his IT team, who have recently launched their latest project, JLab. The lab is an accelerator for technology start-ups who have brilliant ideas - the IT team, including IT director Paul Coby, are hoping to come up with the next big thing in retail.
4) Innovation
Innovation in retail is more important than ever, and Argos digital director Bertrand Bodson spoke about how piloting new approaches is critical.
In an interview with Retail Week, Bodson explained how Argos is testing initiatives developed in its innovation lab, which is located above its Victoria store in London.
He said: "It's really a development centre we are putting together with product guys, testers and key developers. The goal is coming up with new features every couple of weeks."
The centre is on top of the Victoria store because he wanted it "to be very close to what customers are telling us."
He said: "It's engaging and fun and full of energy to see those guys having all form of ideas and putting it in front of customers."
Bodson said the idea is to roll the best ideas out across the retailer. "This is the tip of the iceberg - you can't do innovation in isolation. The idea is how we springboard that across the organisation."
He maintained: "Argos is a very vibrant place and the thing that really amazes me is the speed with which we get a lot of things across the business."
He said the developers have exclusively focused on mobile and front-end technologies and that the retailer wants to see an improvement to the customer experience every couple of weeks.
"The future is going to be the personalised journey and we are at day one here "

Holly Tucker, Notonthehighstreet
5) The need for reinvention
Reinvention was a key theme for some of the biggest retailers at Retail Week Live. Tesco's Clarke spoke of the need for the grocer to take the lead in the multichannel revolution. He said Tesco led the 'first curve' of bricks-and-mortar retailing and now needs to lead the next stage.
He said: "We have to take the lead in reshaping the industry again - in the second curve, bricks-and-clicks environment. What is helpful to us is that you can't lead in the second curve if you don't have the building blocks from the first curve - customer insight, a leading online presence, the best brands and store locations and great colleagues."
It is all being driven by changes in consumer habits. "Whether media, entertainment, leisure or banking, the traditional ways in which consumers purchase and consume is fundamentally shifting."
Street recalled the decision six years ago for John Lewis to go down a multichannel route. He said the decision to switch investment into omnichannel initiatives "was the most important decision we made back in 2008".
He said John Lewis is focusing on opening new formats, driving online growth and initiatives including its click-and-collect partnership with sister company Waitrose.
6) Retail's image problem
Clarke summed the popular view of retail up thus: "Retail has an image problem. Yet we are the largest private sector employers. We regenerate communities starved of investment. And we provide affordable access to products many would have considered delicacies only a generation ago."
Clarke was referring, in part, to the lack of trust in big business prevalent in the consumer mindset at the moment.
"Trust in institutions is at an all-time low. Tesco is part of that," he added.
But there is another side to retail's image problem as well - its attractiveness to bright young people as their career of choice.
For many young people a career in retail is still seen as "a stop gap", according to a panel of students who contributed to a session on talent management.
But Kingfisher group talent development director Liz Bell said retail simply needs to shout about itself more. "Most people who work in retail are probably quite proud to talk about the company they work for, there's something about the emotional bond people have in retail," she said.
"We're passionate about customers and product and that's the thing we're not getting across to young people - we love going to work on a Monday because we are interested in what the numbers are and we do care and that's something we're not conveying to people," Bell said.
Theo Paphitis, owner of Ryman, Robert Dyas and Boux Avenue, said the onus is on youngsters to pick subjects that are useful to employers. He said: "Let's look forward to the future. We need to work out what it is we need and encourage the kids of today to train in those industries we know there will be a demand for."
Interim Mothercare chief executive Mark Newton-Jones spoke during a leadership panel about a more personal image problem when describing his worst moments in retail - when Shop Direct had been forced to close two large call centres in the north of England.
Staff in Sunderland and Crosby created and burned effigies of him following the decision, and Newton-Jones spoke of the need for resilience in retail leadership.