PAID FOR POST
More voices from the retail industry
JRNI explains how best to leverage multichannel capabilities to attract more shoppers and generate more sales.
Today, roughly 95% of the population own a smartphone, meaning mobile sales have rocketed from 15% to 75% in the last five years. It is therefore clear that multichannel is changing the way we live, communicate and shop.
Consumers are looking for the ideal mix of online convenience and in-store expertise.
For retailers, it's opened up a world of possibility, and an interesting set of challenges: rather than just worry about inventory, store operations, promotions and customer systems, retailers have to tune into the full customer journey regardless of platform.
The ability to address multichannel shoppers via a multitude of devices is key for retailers because, for example, over 85% of all purchases begin online – but, when shoppers can be persuaded into the store, basket sizes increase from x3 to x10.
With such revenue increases possible, retailers can implement a variety of solutions to leverage multichannel traffic and generate footfall.
1. Buy online/pick up in-store (BOPIS) or click and collect
While retailers are well aware that more than half of today's shoppers are researching and ordering online and picking up in-store, they should do more to capitalise on the spending power of click-and-collect shoppers.
Some retailers, like US department store Macy's, have moved the pick-up location for online orders from the front to the back of the store. With the pathway to the counter marked by bright colours, customers are guided through the store, enticing them to look at and purchase items on their way.
2. In-store services and appointments booked online
Allowing customers to make appointments with a personal shopper, stylist or consultant is a great way to bring shoppers into the store. Shoppers can book appointments through any device or website for a seamless shopping/service experience.
Luxury department store chain Nordstrom has built a reputation for its personal shopping services, but the concept doesn't end at the store.
Personal shoppers provide an interactive and consultative approach to sales that doesn't leave the customer feeling pressured to buy something, but rather guided by a knowledgeable expert familiar with their tastes.
Similarly, Debenhams has always offered a personal touch with its service but it didn't have a systematic, scalable way to bring in repeatable appointments or attract new customers.
By implementing appointment scheduling software that tied its digital and physical channels together, Debenhams was able to increase appointments by 25% over the first year.
Retailers need to offer customers a VIP experience with extra services, and seamless ability to book their appointment.
3. Phygital apps
These are apps that bridge the digital and physical together in new and exciting ways.
One of the most notable apps in the field is from Swedish retailer Ikea, which introduced its augmented reality offering called 'Place'. Using the app, customers can view potential purchases superimposed into their home to check whether the item works in the room.
Just a few years ago, there were rumours of the death of the physical store – critics claimed that all you needed was a website and the ability to accept payments. However, the pendulum has now swung back to the need for human engagement.
Recent research has revealed that nearly two-thirds of modern shoppers want to shop in stores – to touch products, to ask questions and to experience a sense of community.
This is especially pronounced among Generation Z shoppers – Retail Zipline reported that 58% of Gen Z prefers shopping in longstanding physical stores and has a desire to interact with store associates.
This means retailers that can rise to the challenge and offer innovative multichannel experiences are poised for a long and successful future.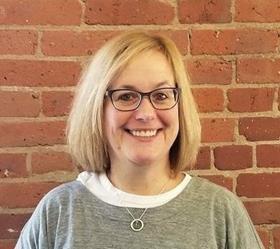 Nancy Liberman is vice president, marketing at JRNI, the enterprise software-as-a-service scheduling platform for personalising and optimising the customer journey
Prior to JRNI, she served in various marketing leadership roles for high-growth companies, including ATG, Searchandise Commerce, Dailybreak Media and OutSystems. Connect with her on LinkedIn and Twitter.

JRNI is a SaaS-based scheduling platform that lives at the heart of your customer engagement strategy. JRNI enables delivery and management of personalised experiences at scale with apps for managing appointments, events and queuing, as well as an industry-leading analytics tool. JRNI helps businesses build human connections, both remotely and in-person, for stronger customer relationships, increased revenue and brand loyalty. To learn more, visit jrni.com.
View full Profile