PAID FOR POST
More voices from the retail industry
As Scottish retailers continue their steps to recovery, many are looking at ways to maximise their growth potential in a bid to be fighting fit for the future.
The Scottish retail sector has faced near-constant challenges since the first lockdown in 2020. In many cases, business owners have radically altered operations to manage restrictions required by the public health emergency.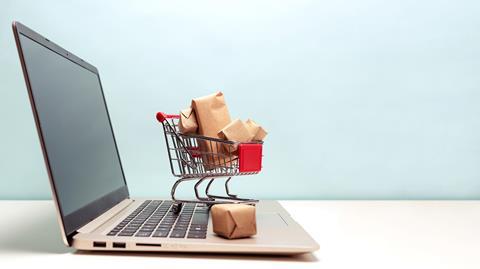 Despite this step-change in approach, retail businesses have had to face a wide range of challenges including store closures, supply chain delays and the ongoing economic trading environment. It hasn't been easy, but there are some businesses that have managed to thrive despite all the setbacks.
And now, almost two years later, with more optimistic trading prospects on the horizon, the future seems brighter for the 14,000 retail businesses in Scotland.
However, recovery is unlikely to return to the 'normal' business environment of pre-2020, which means business owners must remain responsive and adaptive to changes in the business environment.
A helping hand
Businesses must continue to find new ways to survive and adapt, and take advantage of the wealth of support available across Scotland to help them do that.
Four of the key ways in which retailers can focus on rebuilding their business in 2022 and priming for growth are:
Put digital first Digital upskilling is one area that has enjoyed a particularly strong focus throughout the pandemic, and retailers should continue to invest in ensuring all staff are equipped to capitalise on consumers' online appetite.

Maximise your output Internally, businesses can also benefit from improved efficiencies, cutting out waste and providing more opportunities for face-to-face customer engagement.

Create a plan A key component in preparing for growth involves creating a strategic plan. It can help ready firms for future opportunities and challenges, ensuring business owners can maximise their growth potential.

Inject newness Don't be afraid to launch brand new products or services, but make sure you do your research first. Ensure you access detailed, sector-specific industry reports and market research, as well as details about funding for R&D, tax credits or government support.
Information on all this support and more is available in one place at Find Business Support. Whatever your business needs it is easier than ever to take the first step. To learn more click here. This dedicated website will make it easier for business owners to get help to address potential opportunities and respond to demands to deliver growth.

Find Business Support is a streamlined, user-centric platform that Scotland's business owners can use to access targeted public sector support to help them realise their goals – whether that's to start up, develop or transform. Established to help Scottish businesses find the support they need quickly from one place, it enables users to search information on the range of support available – including online resources, webinars and funding – which meets their individual needs.
View full Profile