PAID FOR POST
More voices from the retail industry
Retailers are facing up to a new reality. With online retail sales still 50% higher than pre-pandemic levels, there are new opportunities for businesses to connect with shoppers on their path to purchase by partnering with global marketplaces.
Now, more than ever, retailers need to be present in the places where their customers are shopping and –as RWRC and the Department for International Trade's (DIT) recent virtual event highlighted – marketplaces are where it's at.
The event indicated that a presence on marketplaces helps retailers to derive the value and commercial benefits from exporting.
Watch the event on-demand here

The move to online marketplaces is supported by latest data from the ONS which reports that online sales are still 50.4% higher than February's pre-pandemic levels, with a higher proportion of online spending for July 2020 compared to total retail sales.
While the event concluded that marketplaces are no silver bullet – as evidenced by Nike's withdrawal from Amazon – it suggests they offer retailers a means of combating common exporting pain points, including the cost of investment and legal concerns.
For retailers to find the right international marketplace, the event linked to DIT's Selling Online Overseas tool, which profiles new and established international platforms by market and product category.
Below are four fast-growing marketplaces featured on the tool that retailers can connect with:
Trade Me

Key market: New Zealand
Registered users: 4.4 million
Commission: 9.85% (DIT offers retailers a reduction to 8.37%)
Membership fee: None
Trade Me is New Zealand's most popular website and largest digital platform, with 75% of all domestic web traffic.
UK sellers can benefit from strong demand for products in a country with seasons opposite to those in the northern hemisphere.
DIT's ecommerce specialist Judith McElhinney says sellers are generally expected to have a minimum of £500,000 in yearly online sales to use the platform and notes that categories including home and living, car oarts & accessories, building & renovation, sports and consumer electronics (subject to safety certification) all work well.
Spartoo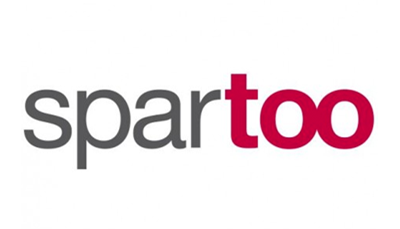 Key markets: Belgium, Czechia, Denmark, Finland, France, Germany, Greece, Hungary, Italy, Netherlands, Poland, Portugal, Slovakia, Spain, Sweden
Registered users: 450 million
Commission: 15% to 20% (DIT offers retailers a free three-month trial and only pay commission on items you sell)
Membership fee: £35 a month
Spartoo specialises in shoes and clothing with Converse, Lacoste and Timberland among the brands that sell on its platform.
Based in Grenoble, France, it operates in 30 European countries, with customer service in 12 languages, and offers a standard dropshipping model.
Retailers need to have a range of inventory to sell with Spartoo as it will only work with sellers that can offer a minimum of 250 SKUs.
DIT's ecommerce specialist Tom Dixon says: "Although a relatively small player in the UK, Spartoo is a household name in France and across much of Europe."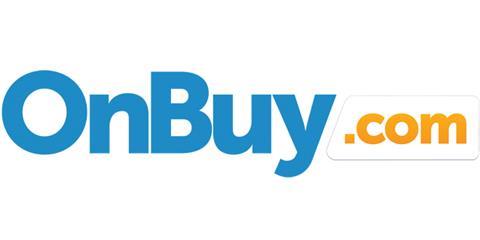 OnBuy.com
Key markets: Austria, Belgium, Czechia, Denmark, Estonia, France, Germany, Greece, Hungary, Ireland, Lithuania, Luxembourg, Monaco, Netherlands, Poland, Slovenia, Spain
Registered users: N/A – reported 3,000 active sellers in August 2019
Commission: 5% to 9%
Membership fee: £19 a month. If you pay the first month, you get a 12-month subscription free
OnBuy.com is an international sales channel for companies of all sizes. With low selling fees and operations in 51 countries, OnBuy gives sellers the opportunity to stay competitive in the global market and connect with buyers worldwide.
The marketplace's payment integration with Paypal means retailers get paid straight away, while integration with most major web platforms is available via APIs or plugins/extensions. UK businesses need to be the brand owner or licensed to sell the brand.
Retailers and brands ranging from Adidas and Nike to Twinings and Kate Spade sell on OnBuy.
Catch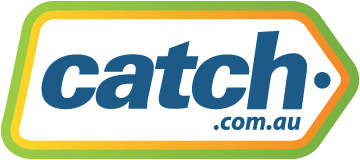 Key market: Australia
Registered users: 4 million
Commission: 10% to 25% (DIT offers a free six-month trial and only pay commission on items you sell)
Membership fee: AU$49.99 a month
Catch is one of the largest online-only retailers in Australia with a fast-growing audience. It specialises in mid-range and economy products with Ben Sherman and The North Face among the retailers on its platform.
Catch is a one-stop-shop for everything from fashion, beauty and home through to groceries and pet supplies, with discounts off retail prices expected as DIT's Dixon says Catch's "price-conscious customers appreciate a bargain".
Access your free video of 'The role of marketplaces in the new ecommerce' here to learn how you can leverage marketplaces to drive return on investment.
Hear from retailers using marketplaces to unlock global growth including Joe & Seph's, Mo Bro's and Pandora
Find out which new platforms are growing in popularity with consumers worldwide
Understand how to put your international marketplace strategy in motion

The Department for International Trade is a United Kingdom government department responsible for striking and extending trade agreements between the United Kingdom and non-EU states, as well as for encouraging foreign investment and export trade.