PAID FOR POST
More voices from the retail industry
Retailers must embrace identity solutions to overcome supply chain issues, says Ian Lowe, director of marketing solutions for EMEA at Okta.
Although media footage of empty supermarket shelves and a global shortage of toilet paper did a great job of exposing vulnerabilities across the retail supply chain throughout the pandemic, the truth is that challenges existed long before the Covid-19 crisis began.
As digital transformation continues to accelerate, disparate IT systems and the lack of control and visibility retailers have over the technologies their partners and suppliers use continues to slow down productivity and prevents organisations from meeting their customers' demands on time.
"It's clear to see why strengthening supply chain cybersecurity is a top priority for business leaders today"
Add to this a global rise in cybercrime that targets blind spots within fragmented hybrid IT environments and it's clear to see why strengthening supply chain cybersecurity is a top priority for business leaders today.
But what steps can retailers take to make this happen and why does an identity-centric approach to access and security offer the perfect solution? Let's find out.
Accelerate supply chain performance with identity
In an increasingly competitive retail world where success is defined by every second saved, siloed IT systems and the huge inefficiencies they create along the supply chain can have a devastating impact on overall productivity and performance.
While inconsistent, slow login experiences and manual provisioning processes prevent partners and suppliers from doing their jobs properly, centralising access management to every portal and automating provisioning processes helps keep operations moving along smoothly without disruption.
Simplify complex relationships with partners and suppliers
Whether it's setting up partnerships with new suppliers or maintaining strong, collaborative relationships with existing ones, things fall apart quickly whenever efficiency, trust and communication break down.
By simplifying and unifying secure access to partner portals, information and resources at any time and from whatever location is most convenient for the user, identity becomes the glue that holds the supply chain together and creates positive partner relationships that stand the test of time.
Mitigate security risks and increase compliance
Improving efficiencies across the supply chain to streamline operations and reduce cost is a top priority for retailers in the digital age.
But with cybercrime on the rise and compliance regulations getting stricter and more complex by the day, organisations must also find ways to mitigate potential threats that can occur during this increasingly digital process.
"Many modern retailers now invest in cloud identity to increase their visibility and control"
Balancing the scale between cybersecurity and IT optimisation, however, is not without its challenges. That's why many modern retailers now invest in cloud identity to increase their visibility and control over the insecure third-party technologies and endpoints their suppliers use.
By centralising access control, reducing administrative burdens and ensuring partners and suppliers get the right access to the right apps at the right time, identity mitigates many supply chain vulnerabilities and empowers retailers to quickly secure and authenticate any user anywhere without slowing down performance.
For more information on how Okta is already helping retailers to modernise supply chain operations, improve performance and productivity, and strengthen their defences against growing identity-targeted cyberattacks, see Okta's recent case study with Bakers Delight here.
Ian Lowe is director of marketing solutions for EMEA at Okta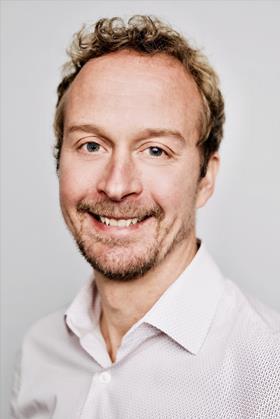 In his 19-year career, Ian Lowe has become a recognised product marketing and sales enablement leader, having created and launched successful cloud-based identity and access-management solutions used by top technology firms, financial services organisations and governments around the world.

Okta is the leading independent provider of identity for the enterprise. The Okta Identity Cloud enables organisations to securely connect the right people to the right technologies at the right time. With more than 6,500 application integrations, Okta customers can easily and securely use the best technologies for their business.