PAID FOR POST
More voices from the retail industry
Thomas Rose, head of restaurants and leisure at Cushman & Wakefield, shares the latest food trend we need to be aware of now.
A European food hall revolution is happening – and it's happening right now, probably in a city centre near you.
We've counted the number of food halls already trading across Europe and the astonishing total comes in at over 100. And that's not even the most exciting part, because we believe that number could easily triple over the next few years.
To put it another way, at least 200 new food halls could be opening their doors in European cities from Athens to Zurich.
"A food hall offers diverse, freshly prepared authentic food and drink, enjoyed communally"
What is a food hall?
The term 'food hall' isn't yet widely recognised across Europe in its modern sense, so let's be clear what we are talking about.
We mean a dedicated space that provides a diverse offer of freshly prepared, authentic, value-for-money food and drink that can be enjoyed communally.
A place that attracts people of all ages and backgrounds, day and night. Somewhere it is possible to grab a quick bite with colleagues or relax for several hours with friends.
There have been various takes on this theme across Europe so far.
From Lisbon to Copenhagen
Our current favourite is Time Out Market in Lisbon, where you can sample a lip-smacking variety of cuisines, many cooked by Michelin-starred chefs who have swapped starched tablecloths for a fun and vibrant atmosphere.
We are also big fans of Copenhagen Street Food. The 30 food vans that were located on the city's Paper Island may have closed for business in December, but the site is being redeveloped into something really exciting – we just can't share Jesper Møller's plans yet!
While the Copenhagen venue was designed to be temporary from the start, other operators such as Time Out Market and UK-based London Union, owner of the Street Feast brand, have a number of permanent schemes in the pipeline.
"Our calculations suggest that no less than 16 modern food halls could be developed in the UK capital over the next few years"
Next stop: London
London, in fact, is likely to be a hotspot for what we believe is a long-term trend. Our calculations suggest that no less than 16 modern food halls could be developed in the UK capital over the next few years.
We believe that the European food hall concept is evolving and that typically these London sites will be large spaces – around 20,000 sq ft on average.
Coming to a shopping centre near you?
As finding that amount of standalone space in urban areas will be increasingly difficult, we believe that shopping centres (either reconfigured or extensions) will be a natural option for modern food halls; as evidenced by the proposed Asian-themed food hall in the Westfield London extension.
This is already happening in the United States.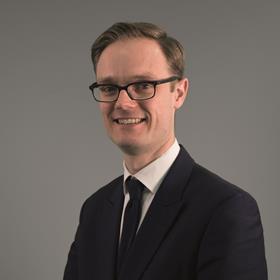 So, for anyone involved in shopping centres, the food hall future – with a wealth of possibilities – is now.
Thomas Rose is head of restaurants and leisure EMEA at Cushman & Wakefield. Read the full report or email Thomas directly.

Cushman & Wakefield is transforming the way people work, shop and live.