TM Lewin lunges into athleisure, Rowan Atkinson takes a new role at Sainsbury's and Hobbycraft boss switches from crafting to footie.
TM Lewin lunges into athleisure
Taking the growing athleisure trend to new heights, the menswear specialist has rocked the suit shirt market to its core.
Enter the 'super fitted stretch shirt', which the retailer declares has been "designed specifically for the man who expects his clothing to work as hard as he does."
Some mildly alarming and undeniably steamy press shots of a man flexing his biceps and lifting dumbbells while clad in a button up shirt accompany the product launch.
It's certainly a fashion item that would save some retail leaders time as they sweat it out in the gym after a day in the board room.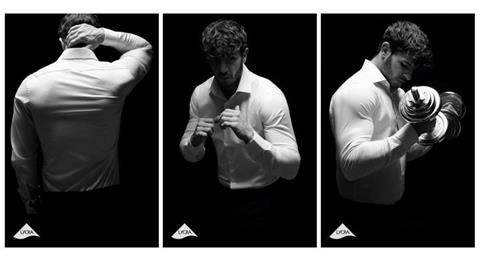 From crafting to football
She may look a little blue here, but Catriona Marshall was over the moon after her latest trip to watch her beloved Manchester City.
The Hobbycraft chief executive was among the crowd at The Etihad Stadium as City beat French side Monaco 5-3 in a thrilling Champions League match.
Marshall was all smiles when she took to Twitter after the game.
She'll be hoping her business can find the back of the net just as often in 2017.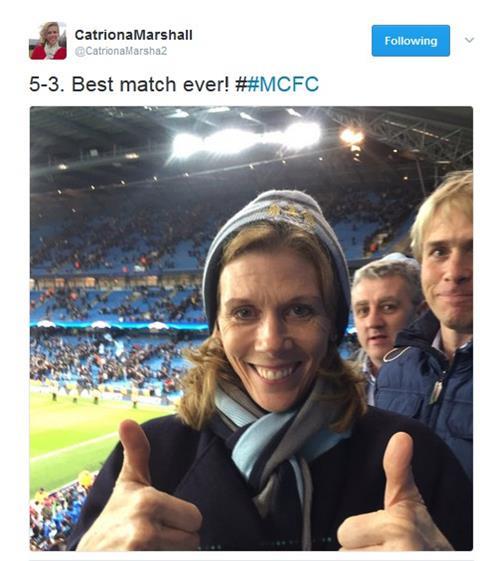 I work in Sainsbury's, actually
Rowan Atkinson's retail character in Love Actually has swapped a high-end department store for a job at Sainsbury's, it seems.
Emma Freud, script editor and partner of the film's director Richard Curtis, posted a few snap shots from behind the scenes as the cast worked on a 10 minute sequel in aid of Red Nose Day.
Signs put up around the filming asked for photos not to be shared on social media until the sequel was aired on March 24.
It might have been less red nose and more red face for Freud when she realised her mistake.