Hobbycraft's intrepid boss hangs on a cliff edge, N Brown's Angela Spindler steps out with Lisa Snowdon and AO's got more talent.
Hobbycraft's intrepid boss on a cliff edge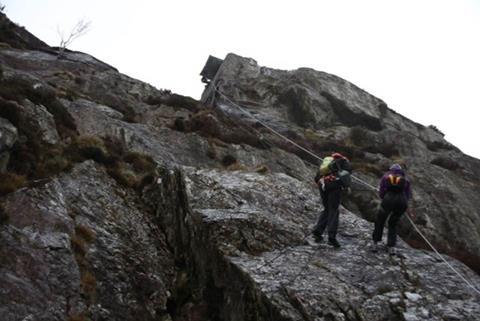 It's true that Hobbycraft chief executive Catriona Marshall is soon to step down from the retailer and hand the reins to Majestic Wine's John Colley, but the decision to escape down a cliff seems a tad dramatic.
Joking aside, the charitable – and brave – boss performed an abseil to raise money for charity Together for Short Lives.
In the company of the charity's boss, in the middle of the night, Marshall climbed the 175ft cliff in Snowdonia.
The pair then spent the night on the mountain in a tent suspended from the rock face before abseiling all the way back down the following day.
So far she's raised £25,000 of her £30k target to support the UK's seriously ill children and their families and shows no sign of stopping there.
In fact, Marshall has vowed to dedicate even more time to her charitable work once she exits the retailer.
There's something to be said for 'sticking with the knitting', Catriona.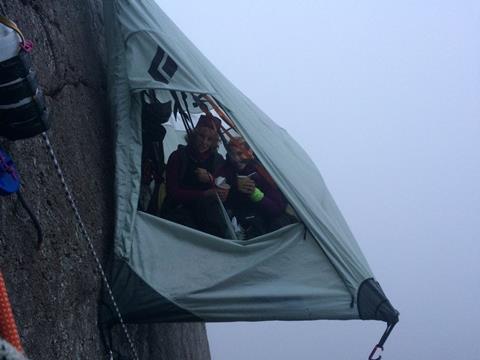 AO's got more talent
AO.com has gone to town celebrating its sponsorship of ITV's Britain's Got Talent (BGT).
Bringing the BGT vibe into its distribution centre and head quarters, AO staff have been enjoying their moment in the spotlight too.
AO staff decked out their recreation and canteen area in Bolton with the TV show's branding, including a replica BGT judges desk complete with working buzzers.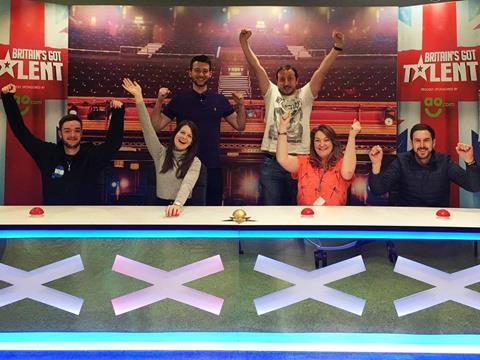 Staff members from AO's headquarters, its main distribution centre in Crewe and its support centre in Manchester even auditioned for the chance to appear in the TV show ident, playing the 'AO crew'.
But the question remains, will viewers give the electricals etailer the golden buzzer, or send it on its AO-way?
It's a glamourous life
N Brown Group's glamorous chief executive Angela Spindler was snapped posing alongside model and TV presenter Lisa Snowdon at a range launch for one of her brands in London last week.
Snowdon is fronting JD Williams' new swimwear collection.