With the Retail 100 2019 now live, in association with ChannelAdvisor, Good Growth, Infor Retail and O2, Retail Week looks at the key trends among the industry's most influential.
1. Tesco at the top
With chief executive Dave Lewis at its helm, Tesco has had another stellar year, with group sales up 2.9% and pre-tax profit of £1.7bn in the year to February 23, 2019 – a huge turnaround on the grocer's £6.4bn loss just four years previous.
Succeeding Amazon boss Jeff Bezos to take first place in the Retail 100, Lewis has led growth by improving customer service, cutting prices and giving the supermarket's own-brand label a face-lift.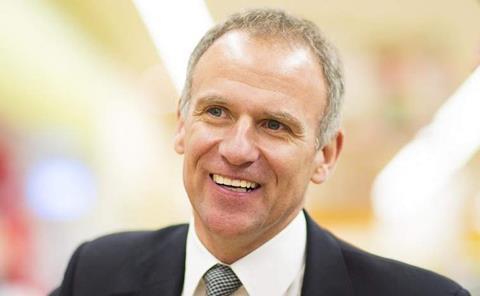 Lewis has also had an influential role in cutting Tesco's food waste, with the grocer now the top ranked UK supermarket for food waste reduction.
So, what does it take to reach the top in retail? For Lewis, it's about leveraging the "opportunities to do things better and differently for customers".
Highlighting the grocer's dominance in the market, Lewis is joined by a trio of fellow Tesco leaders in the Retail 100: Jason Tarry, John Allan and Alessandra Bellini.
Retail Week Retail 100 2019
To find out who has been ranked among the top 100 most influential people in retail, read the full list here.
2. Retailers rallying behind sustainability
Just as Lewis has been a driving force in cutting food waste, several other leaders in the Retail 100 have been stepping up sustainability over the past year.
Selfridges chairwoman Alannah Weston, who makes her inaugural entry in the list, recently led the department store to become the first UK retailer to remove palm oil from its own-brand food products.
Iceland duo Sir Malcolm Walker and Richard Walker have taken a similar stand by removing palm oil from own-brand labels, while advocating change via the supermarket's controversial 'Rang-Tan' Christmas advert.
Over in the world of fashion, Farfetch founder José Neves has pledged to make his company as environmentally friendly as possible. The online retail platform recently partnered on two new sustainability initiatives to help resell and reuse garments, and tackle issues around fast fashion at a wider industry level.
3. Challenger brands and aspirational retailers
There are 29 new entries in this year's Retail 100 – an increase on 2018.
While this figure includes re-entries such as AO.com's John Roberts and Superdry's Julian Dunkerton – who have both taken back the reins at their respective companies – the number of challenger brands and aspirational retailers is notable.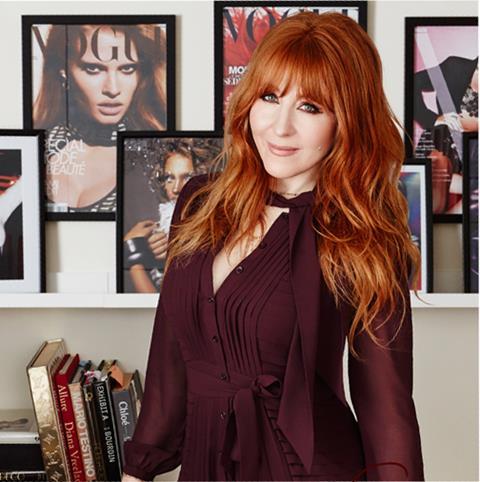 The founding trio behind Trouva – the marketplace that empowers independent bricks-and-mortar stores to sell online – have made their debut in the list, alongside James Jebbia, the entrepreneur whose streetwear brand Supreme has now cemented its cult status.
For setting a path that other retailers look to follow, Nike's Mark Parker is the list's highest entry at number 21, while Charlotte Tilbury has also been recognised for building her namesake beauty business into a global brand.
In another first, the Retail 100 has acknowledged the influence of disruptive food and beverage brands on the retail landscape, with HelloFresh's Dominik Richter and Deliveroo's Will Shu making their inaugural entries.
4. Inventive store formats
While store closures have marred much of the press narrative about the high street of late, the Retail 100 is proof that bricks-and-mortar has a future in retail.
Paul Marchant of Primark, one of only four retailers in the 100 without an ecommerce offering, has set the tone for what good in-store innovation looks like.
Primark's latest flagship store, opened in Birmingham in April, spans five floors across 160,000 sq ft, and boasts a Disney cafe and its biggest beauty studio to date.
In the luxury market, Harrods' Michael Ward is leading the £200m renovation of many of the store's most loved departments.
He has recently added a coffee roaster and Vegetable Butchery to Harrods' food hall and installed a new wellness clinic, while a new beauty hall is also in the works.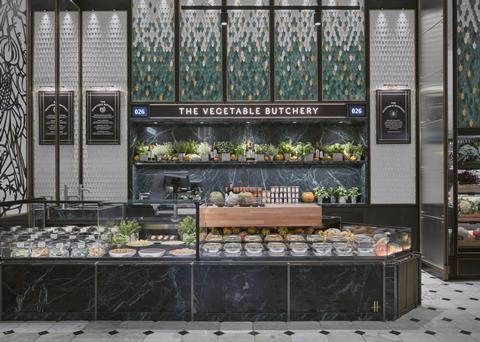 In home and DIY, B&Q's Graham Bell has launched a new format that is 95% smaller than its average store, and enables customers to purchase items via in-store digital screens or click-and-collect through its app.
And at Pets at Home, chief executive Peter Pritchard is rolling out a new 'store of the future' format, merging innovative tech including selfie screens and interactive elements such as an on-site dog groomer.
5. Diversity on the agenda
It's proven that companies with gender diversity on their executive teams are more likely to outperform on profitability and to have superior value creation.
Retailers are increasingly recognising these benefits for their bottom line and, in turn, we've seen a 20% increase of women in the Retail 100. This year, there are 18 women featured – the most in the list's history – up from 15 in 2018.
There's also a 33% increase in non-white people in the Retail 100, with eight non-white leaders – up from six last year. However, ethnic diversity still isn't being reflected enough in board and c-suite appointments; the majority of the eight non-white people on the list are owner/founders.
While work remains to make retail more inclusive – particularly more ethnically representative – this recent progress holds promise for the near future.
Comprising 100 profiles, 104 leaders and more than 80 companies, meet the Retail 100 2019.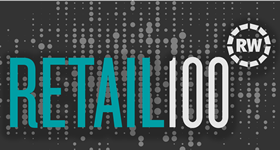 View the ranking to find out which names hold the biggest influence over retail right now, and get to know the 15 'ones to watch', who are set to make waves in the sector over the coming year.