The number of stores operated by multiple retailers edged up 0.71% to 102,095 last year after planning constraints stunted growth.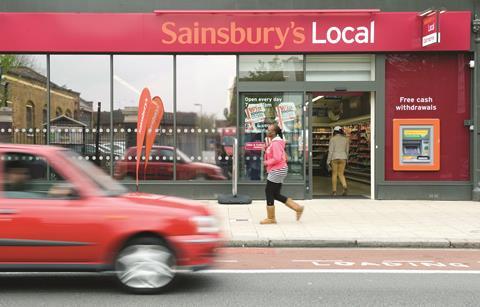 According to research from CBRE and Retail Locations, grocers' expansion drove the limited growth. The number of stores operated by food retailers increased 2.1% in 2013. However, the rate of growth has been sluggish since 2002 because of planning obstacles created by grocery competition rules.
Grocers have largely been focusing on expanding their convenience arms, and added 404 last year. Sainsbury's, Tesco and Morrisons accounted for 223 of those openings.
The research found that population growth in the South of England continues to outpace the net annual addition of grocery space "by a wide margin".
"In many locations, particularly in and around London, per capita grocery provision levels - already very low in comparison with provincial levels - continues to fall," the report found. "London's per capita grocery floorspace provision is currently just below 60% of national average levels."