Topshop/Topman retail director Craig McGregor has left the business to take up the same role at Specsavers.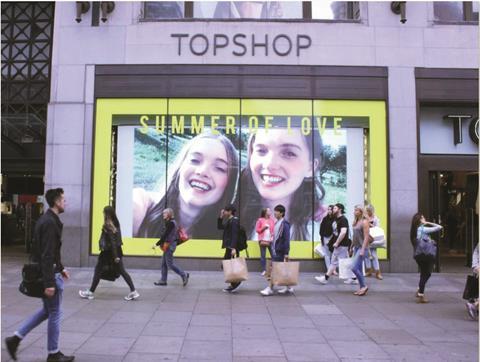 McGregor, who was in his role for eight years, will join the opticians shortly, Drapers reported.
It will be the first time he has worked outside of fashion retail, after stints at Topshop/Topman parent company Arcadia, Matalan and Topshop/Topman itself.
McGregor's departure follows a series of senior exits at Arcadia. Last week it was reported that Burton managing director Wesley Taylor had "walked out" of the business, although the reasons for his departure are unknown.
Arcadia has had a tough time of late. Last month, reports surfaced of a poor Christmas performance at jewel in the crown Topshop, with sales sliding 11% over the festive period.
Boss Sir Philip Green strenuously denied this claim, issuing a statement that the reports were "untrue".
Green has spent much of the past year embroiled in an MP-led inquiry into the collapse of BHS, which he owned until 2015, when he sold it to bankrupt Dominic Chappell.
Chappell and Green have continued their infighting since BHS slid into administration. Just last week, Chappell threatened to sue Green over a property deal relating to the sale of the now defunct department store chain.
Arcadia and Topshop/Topman did not respond to requests for comment.