As Retail Week's Be Inspired campaign continues to gain momentum, we've picked out 10 of the most powerful women in global retail – what makes them successful, and what can be learnt from their success?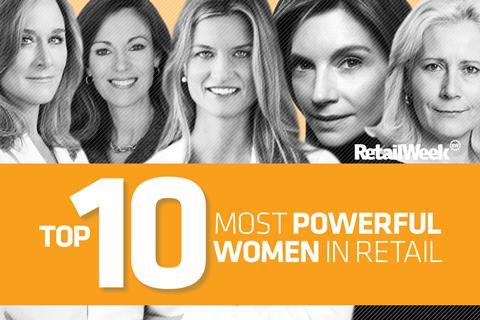 Carol Meyrowitz, Executive Chairman of TJX
As executive chairman of TJX Companies, Carol Meyrowitz is in charge of a 3,800 store empire with sales of $33bn.
She leads a business in one of the hottest and competitive markets in retail – value fashion and homewares - that stretches from the US to eastern Europe, including the UK where it trades through the TK Maxx and Homesense chains.
She has been with the business since 1983 and became a director in 2006, rising to become chief executive – a position she left three years ago.
Meyrowitz has put people, and their learning and development, at the centre of her management style in order to attract, retain and promote talented staff.
In a Harvard Business Review article in 2014 she wrote: "As leaders, we must make teaching a priority and create an environment in which our associates can grow and learn every day."
Laura Alber, CEO of Williams-Sonoma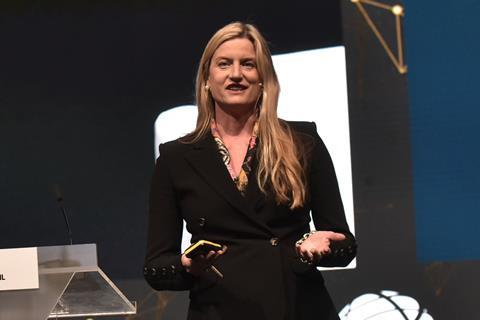 Laura Alber has worked her way up the US-based furniture group and made a real impact since taking the reins in 2010.
As well as driving the next phase of its international expansion and its digital progression, she has been very vocal about the need for all businesses to hire more women.
Refreshingly candid, Alber has a no-nonsense attitude to management. And she's not afraid to think outside the box, making an impact at this year's World Retail Congress with her views on flagship stores.
"I think the flagship store is just another word for losing money. I believe in local stores – our bigger stores seemed almost intimidating. I like the activity of less fancy stores," she said.
At the same congress, Alber was granted its prestigious Woman of the Year award.
But there's more to come for Alber, as the Pottery Barn-owner, which currently has a small presence in the UK through its West Elm fascia, now eyes further opportunities in Europe.
Kingfisher chief executive Véronique Laury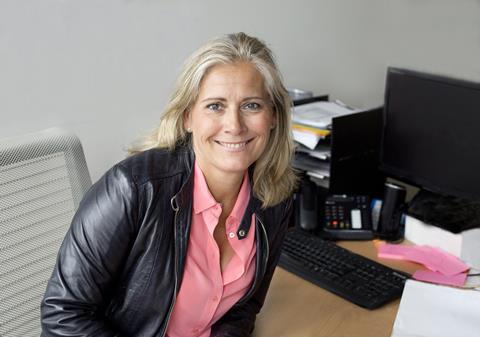 Laury oversees a juggernaut of a business – over 1,100 stores across 10 countries in Europe.
Since being promoted from her previous role as the boss of Castorama, Laury has taken DIY group by the horns.
Her 'One Kingfisher' transformation plan – crafted over many years' working in the home improvement sector – is aimed at dragging the B&Q and Screwfix-owner into the 21st Century.
Speaking to Retail Week at the World Retail Congress, Laury emphasised the importance of disrupting your own business before a fresh-faced start-up beats you to it.
Admiring of firms like Zara, Pret and Ikea, she is unafraid to take the bold but necessary actions that will enable the business to battle today's challenging climes.
Her futureproofing includes unifying product ranges across the fascias, resulting in significant efficiencies in the group's buying department and, with Screwfix as the blueprint, upping the group's digital capabilities.
Half way through the five-year plan, Laury says the business is on-track and starting to see the benefits.
If Kingfisher makes it across the finish line on schedule, Laury's rein will be one to remember.
Maggie Wu, CFO, Alibaba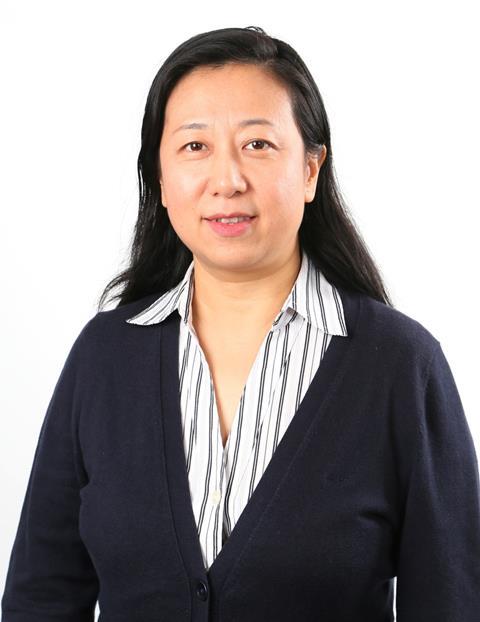 When Alibaba was established in 1999, a third of the co-founders who enabled Jack Ma to get the business off the ground were women.
One of them was Wei Wu, known as Maggie, who has been the tech and multichannel retail giant's chief financial officer since 2013.
In charge of the finances of Alibaba Group Holding Limited, Wu presides over a vast empire spanning commercial operation to cloud computing by way of online marketplaces and multichannel initiatives.
Wu played a pivotal role in the New York Stock Exchange listing of Alibaba in 2014 – at the time the biggest IPO ever, which valued the business at $25bn.
As much as in Seattle, where Amazon is headquartered, the future of retail and business more widely is being created in China where Alibaba is pioneering new models that combine the best of digital innovation with bricks-and-mortar stores.
In her key position, Wu is not only one of the one of the most powerful women in retail, but one of the most powerful people in finance in the world.
Judith McKenna, chief executive, international, Walmart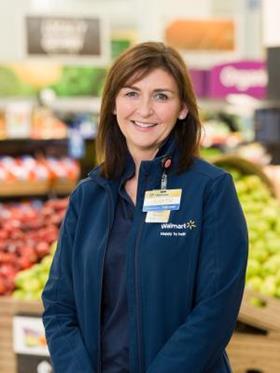 McKenna's name has featured heavily in UK retail news this week in the wake of Sainsbury's planned alliance with Asda and its parent company Walmart – but she's been making waves in the grocery long before that.
The former Asda executive has been with Walmart since 1996 and earlier this year was named as the chief executive of its international division.
It's an appointment that has seen McKenna head up operations across over 6,000 stores in 28 countries, including Asda in the UK, as well as operations across China, Brazil and Canada.
Her current role has been a well-trodden path to the top job at Walmart, as current boss Doug McMillon and his predecessor Mike Duke both put in stints running the grocery's international division before taking the helm of the entire group.
The Middlesborough-born retail executive has also been instrumental in driving Walmart's online strategy, including its takeover of Jet in 2016.
Helena Foulkes, chief executive, Hudson's Bay Company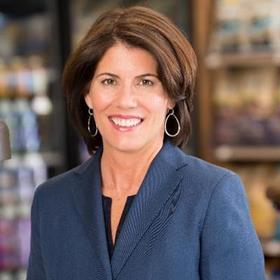 Foulkes made a name for herself in the world of US health and beauty through a 25-year stint at pharmacy giant CVS Pharmacy.
She culminated as vice-president of CVS Health and president of CVS marketing, a role in which she oversaw the chain's 9,700-strong store estate and 20 distribution centres as well as its ecommerce sites, supply chain and marketing.
The Harvard graduate is a well-respected executive in the US retail sector and earlier this year left CVS for her first chief executive role.
Foulkes has acted as boss of US department store Saks Fifth Avenue's parent company Hudson's Bay Company since February, a role which will see her oversee a worldwide portfolio of more than 480 shops.
Barbara Rentler, chief executive, Ross Stores
Barbara Rentler has helped turn Ross Stores into one of the US' largest retailers.
Rentler has been at the off-price retailer – a rival to TJX's TK Maxx – since 1986. A merchandiser by trade, Rentler has climbed up the ladder for the past 30 years and was appointed chief executive in 2014.
Little is known about the press-averse Rentler, who prefers to let the numbers do the talking.
Since she took the reins Ross Stores has notched up record sales and profits each year and shareholder value has soared. In its most recent financial year, sales surged 10% to $14.1bn and profits soared $1.1bn to $1.4bn last year.
Dame Natalie Massenet, co-chair, Farfetch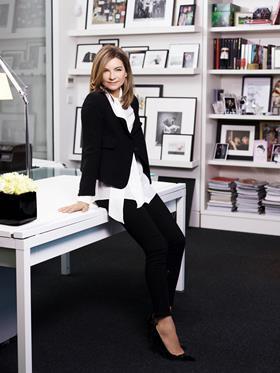 The pioneering entrepreneur set up Net-a-Porter in 2000 from her flat in Chelsea.
At that time, it was so low-key that its trademark black delivery boxes were stacked in the bath.
Fast-forward to 2010 and Massenet sold the business to Swiss luxury goods conglomerate Richemont for an estimated £50m.
In 2011, menswear site Mr Porter was established and in 2014, Porter magazine was launched as a competitor to Vogue.
In 2017, Massenet began the second stint of her stellar career after stepping down as the executive chairman of Net-a-Porter following its mammoth merger with Italian luxury etailer Yoox in 2015.
She joined the board of competitor Farfetch, taking on the role of co-chairman to work closely alongside founder and boss José Neves.
Aside from her high-profile roles in business, Massenet is chairman of the British Fashion Council, a role which she took over in 2013. In 2009, she was awarded an MBE and in 2016 she was made a dame.
In 2017, she formed venture capitalist firm Imaginary Ventures with investor Nick Brown. Last month, Imaginary revealed that it had raised its first fund. It will invest around £52m in direct-to-consumer start-ups including millennial beauty phenomenon Glossier, ethical label Everlane and sustainable LA brand Reformation.
Mary Dillon, chief executive, Ulta Beauty
Marketing veteran Mary Dillon, who has worked at brands including McDonald's and Gatorade, has transformed beauty brand Ulta since she took the helm in 2013.
She has taken a struggling brand and turned it into a beauty powerhouse – Ulta has overtaken Sephora to become the US' biggest beauty brand.
She has done so by taking what was once a parochial, deals-focused retailer to the masses. She will have opened more than 300 urban stores by 2019, has vastly improved the in-store experience, and has invested in ecommerce, with online sales jumping by more than 50% since her arrival.
Howard Schultz, chief executive of Starbucks, says of Dillon – who is also on the board of the coffee chain – that "she understands the theatre and the romance".
Ulta's stock has soared 250% under Dillon and with a market capitalisation of $15bn, it now towers over retailers like Macy's, Kohl's and Nordstrom.
Angela Ahrendts, senior vice-president of retail and online stores, Apple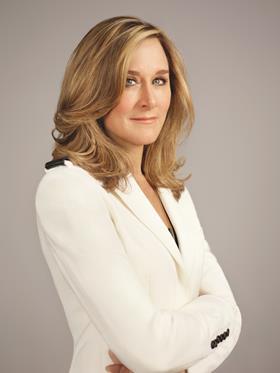 Retail superwoman Ahrendts made her name at Burberry, taking over the chief executive role in 2006 from Rose Marie Bravo.
She is seen as responsible for turning around the brand, the trademark check of which had become more closely associated with market stall traders than classic British luxury.
She limited the number of Burberry products featuring its check pattern to 10% and reined in foreign licensees. Over her tenure, Burberry's value swelled from £2bn to £7bn.
Moving to Apple in 2014, she took up at a position as senior vice-president of retail and online stores. She now earns nearly twice as much as chief executive Tim Cook, taking home £18m in 2017.
Creating retail's future female leaders – book your place at the annual conference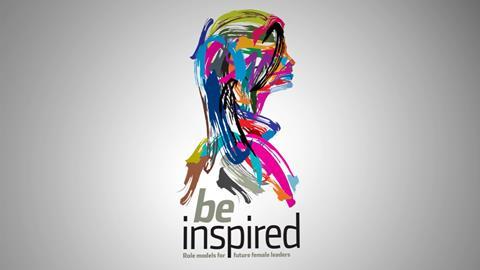 Retail Week's annual Be Inspired conference on Wednesday, June 27 in London is designed to promote and encourage women to fulfil their career aspirations.
It inspires through the stories of others, opens eyes to career opportunities, and fosters a culture of career confidence.
Speakers include Deliciously Ella founder Ella Mills, M&S managing director for clothing, home and beauty Jill McDonald, Boden chief executive Jill Easterbrook, Ann Summers chief executive Jacqueline Gold, NotOnTheHighStreet.com and Holly.co founder Holly Tucker MBE and Jess Phillips MP.
The event takes place at 155 Bishopsgate at is attended by 600 retail executives.
Visit https://beinspired.retail-week.com/conference2018 to find out more and book your place.