Far from sounding the death knell, many smaller niche brands are thriving in the downturn. Charlotte Hardie meets 10 of the UK's bright stars to find out how they've bucked the trend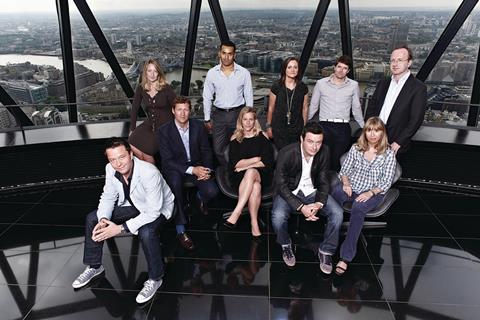 If you think that most specialist retail businesses are sinking under the strain of the recession, think again. It may be the toughest economic backdrop that most retail chief executives have ever known, but there are many emerging, specialist retail brands that are not just surviving, but positively thriving.
Retail Week has brought together 10 of the emerging stars of the sector to talk about how they have carved out a niche for their businesses and how they are riding out the downturn. Their strength is not simply to do with the markets in which they operate being more recession-proof. Among them are players in the notoriously tough furniture and homewares sectors, which have taken a battering in the downturn, and even the heavily bruised Irish market. So just how are they managing it?
One common trait is their success in having carved a distinct space in the crowded retail sector despite the perception that it is saturated. As Aamir Ahmad, founder of furniture chain Dwell, says: "The market was crying out for us to do something different. There are lots of mediocre offerings at one end of the mass market and lots of expensive boutiques at the other."
Bec Astley Clarke set up online jewellery business Astleyclarke.com in 2006 and says that until very recently many retail jewellers have rejected the online "part of the puzzle". Having anticipated the market potential, she is now reaping the rewards.
Launching a new brand into the ultra-competitive world of retail takes some guts and there is a common lack of fear among those at the helm of these niche operators. They have all continued investing in their brand and are looking forward when many might have been tempted to scale back in anticipation of dwindling sales.
Astleyclarke.com is relaunching its website, Dwell is launching more concessions, online fashion brand Isabella Oliver is looking at wholesale opportunities for next year and most are planning further store openings.
As Pete Boyle, founder of Irish-based jewellery retailer Argento, which is expanding its UK store portfolio, says: "You only have to open a newspaper and you wonder about your expansion, but it's all about overcoming your fears."
Continued investment in stores has also been a common strategy. Kitchenware retailer Steamer Trading Cookshop refitted half of its stores last year and this, says managing director
Ben Philips, has helped it stand out on the high street and lure shoppers through its doors at a difficult time. Similarly, a refit of the Sweaty Betty store near Carnaby Street in London's Soho resulted in a 20% uplift in like-for-likes. The sports brand has since refitted four more.
Ultimately, says Sweaty Betty founder Simon Hill-Norton, sticking to its guns has been crucial in the recession. "The instant reaction is to do what's safe, stop taking risks, stop innovating and go for the best-sellers. We've done exactly the opposite. We've focused on our point of difference and taken risks because we want to be a challenging and exciting brand," he says.
None of these retailers is afraid to do things that go against the grain, either. In fact White Stuff chief executive Sally Bailey says that being a polar opposite is precisely what makes the brand stand out. "A lot of the time we're doing something very different to the main trends on the high street," she explains. Last winter, when high street trends were all about monochrome and muted plain colours, it went all out with bold patterns and bright hues. The White Stuff devotees lapped it up.
Product of our times
Product is what gives many of these businesses a distinct identity and a loyal army of followers.
Boyle says Argento approaches buying without pre-conceived ideas about what will work. "If wood's hot one season we'll buy that, if plastic is then we'll have no problem buying that either. We're pretty open each season about what customers will like," he explains.
Product exclusivity is also often important. Oliver Bonas managing director Oliver Tress says that because it wants to be different it offers exclusivity on its products wherever possible. Notonthehighstreet.com, as the name suggests, specifically stocks goods from small suppliers that are difficult to find elsewhere. Co-founder Sophie Cornish says: "Customers love the fact they can buy things they can't buy on the high street, and seven out of 10 of our best-selling products are personalised and bespoke."
But it's not just about product, it's the environment in which it is sold, and all of these retailers have a distinct store identity – be that physical or virtual – that keeps shoppers coming back. Philips says Steamer Trading Cookshop "may be less comprehensive than say John Lewis, but we offer a more fun experience".
White Stuff, meanwhile, has different themes for each season – last autumn it was squirrels, at the moment it's gnomes. Each store runs events and competitions, and customers can even adopt a gnome – the proceeds of which go to a local charity.
They may not have economies of scale, but one advantage that all of these smaller brands have over the multiples is their ability to be fleet of foot. Free from the bureaucracy of larger organisations, they can try new approaches far more easily as well as swiftly remedy anything that doesn't work. Boyle says: "The multiples are slow to change and can't be as flexible and want to trial-run things. It's not always as easy for some of them to react to trends as quickly".
Astley Clarke says that in the online space the ability to make quick decisions is particularly useful, because the ability to move technically very quickly offers significant competitive advantage. Without the burden of legacy systems it is far easier to start systems implementation from scratch.
These retailers have discovered many more benefits of being a niche, emerging brand in a recession – it is often easier to be closer to the customer, your direct competitors are often less ruthless, and it can be easier to foster a loyal team that is better able to multitask and usually has the financial interests of the company at heart. However, there is one major disadvantage that gives rise to perhaps the most taxing challenge of all – significantly shallower pockets.
Isabella Oliver co-founder Geoff van Sonsbeeck says: "There is no doubt that if you're a smaller company, lack of capital is a problem. The hard thing is building a brand when you're a small company in a niche market because at the same time you need to invest in your brand identity."
My-wardrobe.com co-founder Sarah Curran says restricted cash flow has been a particular problem in terms of developing its teams. When it has wanted to invest in headcount it hasn't always been able to because of cash restraints. Furthermore, she adds: "We've always made sure we invested in the right people, so one thing we've always done is ensure that our salary levels are up with our peers, but that has added to the challenge because of cash flow. It has cost us as a very small business."
Ahmad believes that people dilemmas have caused some of Dwell's biggest headaches. His business was initially staffed by what was essentially friends and family. Businesses of this size generally don't have a lot of slack and so predicting when to take on new people can be very difficult.
Cash flow is a perennial problem, but these retailers have also proved how maintaining close working relationships with third parties can make retailers' lives significantly easier. They need to remain competitive on price with the big players and many have been able to do that through supplier collaboration. Squeezing suppliers may work – financially at least – for the multiples – but for smaller brands it is not an option. Bailey points out that because smaller brands are not placing orders for 10,000 pieces it is easy to be pushed back behind larger orders, but by building strong supplier relationships means they are given as much priority as some of the big boys.
Working relationships
Strong relationships are equally crucial when it comes to property. Hill-Norton says this has helped Sweaty Betty negotiate monthly rents with about 90% of its landlords.
Meanwhile Philips says that because Steamer Trading Cookshop is seen by landlords as a desirable tenant, it is often able to get a deal far better than a mainstream high street retailer could secure. Remarkably, in one Oxfordshire town a private landlord chose the kitchenware retailer above a well-known high street name which would have paid 20% more. "The landlord said that if he was walking down the high street he would prefer to see us there," says Philips.
Nevertheless, everyone is in agreement that the task of building a retail brand has not been easy and the path to where they are now is littered with obstacles and mistakes, all of which have taught valuable lessons.
Astley Clarke says she fell into the trap of creating a catalogue too early when it should have concentrated its online presence. Curran says that in hindsight, My-wardrobe.com should have invested in more online marketing earlier. Cornish says that Notonthehighstreet.com launched its site amid much press fanfare only to find that technical problems left it without a checkout on its grand unveiling day – "you couldn't make it up," she recalls.
But perhaps the most telling is an anecdote from Ahmad. One season Dwell decided to switch tactics and instead of changing between 25% to 35% of its product range as usual, cut back. The flow of new and exciting product that captured shoppers' imaginations temporarily stagnated and it showed in the sales. He says: "That was one of the biggest mistakes we made – deviating from the core formula."
Of course, these retailers are still enjoying the abundant opportunities that come with being in a growth phase, and it is far easier to achieve double-digit growth than it is for established multiple operators, but it's refreshing to see how the minnows of retail are making a name for themselves in a fiercely competitive world. Most are newcomers to the sector but that's not to say the bigger, more experienced players shouldn't look and learn.
Astleyclarke.com
"When you're a young brand, recruitment opportunities are greater because you can hire people who want to build a business. The job is more interesting because you have autonomy."
— Bec Astley Clarke, founder

The jewellery etailer launched in 2006, has had a 60% increase in turnover in the past year, and this year raised £2.8m to invest in infrastructure and marketing.
Dwell
"In furniture there are very few national brands with a point of difference. We've tried to have something aspirational without remortgaging your home to be able to buy a sofa."
— Aamir Ahmad founder
At a time when most retailers in the sector were struggling, the furniture chain, launched in 2003, has enjoyed stellar sales. For 2007 to 2008 it enjoyed a total growth of 50% year-on-year.
Oliver Bonas
"People say we were one of the first people to do lifestyle retailing. We were just doing what seemed right at the time. We want to be different and offer exclusivity with our products."
— Oliver Tress, managing director
The lifestyle retailer's first shop opened its doors on the Fulham Road in 1993 and has since grown to 24 stores based almost exclusively in affluent corners of London. Total sales for the year since January are up 30%, with online sales up 70%.
Steamer Trading Cookshop
"In a downturn people turn to trusted brands – they won't always take a chance on lesser-known ones like us. We just say: 'What recession?' Last year we refitted half our shops, countering the image of a sad, empty high street."
— Ben Philips, managing director
In June, the 21-store retailer revealed underlying pre-tax profits up to £1.2m in the year to December 31, against £1m the year before.
Sweaty Betty
"It's all about having a point of difference. There's no point in being the same or even close to anyone else."
—Simon Hill-Norton, founder
The quirky sportswear was founded by former banker Hill-Norton and his wife Tamara in 1998. It has since grown to a 20-store, four-concession outfit. Like-for-like sales for the year to date are up 2%, while those for July and August are up 11.7% and 12% respectively.
White Stuff
"I noticed at the shoot that everyone was focused on being niche rather than competitive. It was a case of: 'This is what I do, this is my model, these are my customers and I will do this better and better. Many high street brands tend to become obsessed with what everyone else
is doing."
— Sally Bailey, chief executive
The 60-store lifestyle retailer has so far bucked the downturn with stellar results. In June it revealed record full-year profits to April, which soared 42% to £13.3m
on sales up 34% to £58.4m. Home shopping sales, meanwhile, rocketed 70% during the year.
Argento
"Having strong high street competition works to our advantage. The multiples are slow to change and can't be as flexible."
— Pete Boyle founder
Strong sales have led the Northern Ireland-based jewellery brand to embark on an aggressive store expansion programme, doubling its portfolio within the year. With 25 stores, it plans to add eight more before Christmas.
Notonthehighstreet.com
"Budgets have been the biggest challenge – particularly around people and marketing, but it's been a godsend to us that we've had to be very careful about how we spend"
—Sophie Cornish co-founder
Launched in 2006, the retailer acts as an online marketplace for hundreds of small suppliers whose products are not stocked in high street stores. Its turnover rocketed 150% last year to £6m.
Isabella Oliver
"We don't look at our competitors so we don't get tempted to copy them."
—Geoff van Sonsbeeck, co-founder
The etailer was founded six years ago as a maternitywear specialist, and has since expanded into non-maternity. It boasts a 65% five-year compounded annual growth rate and has expanded globally – even cracking the US, which generates about half its sales.
My-wardrobe.com
"The consumer psyche is changing. It's not just about the brand it's about the product. It's important for us is to mix well established brands that people know, with new and exciting ones. It's all about differentiation."
—Luisa de Paula buying and merchandising director
The online fashion retailer launched in 2006. Despite the economic climate, second-half sales in 2008 increased 190% on the year before to £2.6m.
Figured out
42%
White Stuff profits rise in
the year to April
50%
Dwell's total growth year on year, for 2007 to 2008
20%
Steamer Trading Cookshop's rise in profits in the year to December 31
190%

My-wardrobe.com's second-half sales increase in 2008 on the year before
60%
Rise in Astleyclarke.com's turnover in the past year
30%
Jump in Oliver Bonas's total sales for the year since January