Superdrug boss Joey Wat is leaving the health and beauty retailer and will be succeeded by Peter Macnab who leads its sister firm Savers.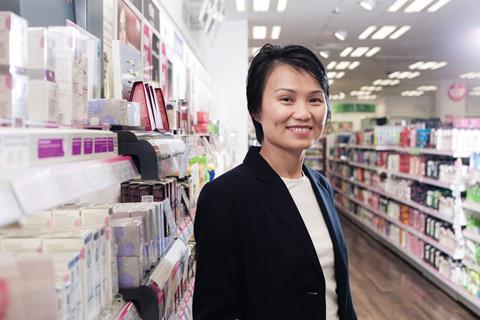 Wat has been the managing director for health and beauty UK at AS Watson, the parent of Superdrug and Savers, since 2012. She has been key in driving Superdrug's revitalisation through refitted shops, introducing a healthcare offer in-store and as a stand-alone format, and pushing its online business.
Superdrug said Wat has taken the decision to leave in order to move back to China to be closer to her family. She has worked at AS Watson since 2004.
AS Watson group managing director Dominic Lai said: "Under her leadership, the UK operation has made significant progress in establishing clear strategic direction as well as delivering financial goals. We are disappointed to be losing Joey but we respect her personal decision to return to her native China with her family."
McNab's promotion takes immediate effect but Wat will stay on at Superdrug for a few more months to hand over the reins.
Lai said: "During the past six years, Peter has reshaped the customer proposition and commercial offer which contributed to the successful turnaround of Savers' financial performance."
McNab was part of the original Savers management team when the value health and beauty retailer was bought by AS Watson in 2000. He left the retailer but rejoined in 2007 as commercial director. He has been managing director since 2009.
Lai said Superdrug - which celebrated its 50th anniversary this year - and Savers are in a "very promising period of growth momentum" as year-to-date sales growth is up 3.9% and Savers is up 14%.
"Such results can only be achieved through a strong team," he added. "Peter will lead the team to continue to execute the company strategy to further re-engineer the profitability of the total portfolio through store segmentation, stronger customer relationship management, better customer service as well as providing a better complementary ecommerce shopping experience."
Superdrug has appointed its operations director Doug Winchester as Savers managing director.