The birth of the Princess is likely to boost West End retailers' profits as tourists visit the capital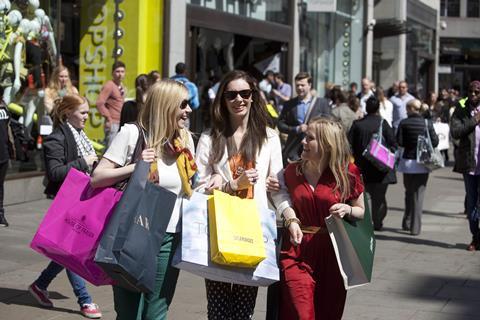 Birth of the royal baby will boost profits for West End retailers
The surge is expected to come from an influx of tourists
The birth of Prince George in July 2013 caused a 6% like-for-like sales increase
Princess Charlotte Elizabeth Diana was born to the Duke and Duchess of Cambridge over the bank holiday weekend and her birth is likely to bring an economic boost for the capital, according to the New West End Company.
Deputy chief executive Jace Tyrrell said: "2013 saw London welcome 17 million international visitors, and forecasts show 2015 will see even more drawn to our capital.
"A royal birth always signals great pomp and pageantry, and it is when tourists see the UK at its very best. For the businesses and attractions which help shape the experience of visitors, it is a real privilege to be part of such a special event."
Prince George was born in 2013, which was a record breaking year for tourism, and 2015 is expected to bring higher numbers of tourists to London. In 2013, there was a 3.7% increase in footfall across the West End, with sales climbing 6% compared with the same month in 2012.
"The economic boost which will undoubtedly accompany the birth of the nation's new Princess will bring even more cheer to a city celebrating her historic arrival – and will further secure London's place on the global stage," added Tyrrell.