The Retail Trust and law firm Foot Anstey have joined forces to create safer working conditions for shopfloor staff.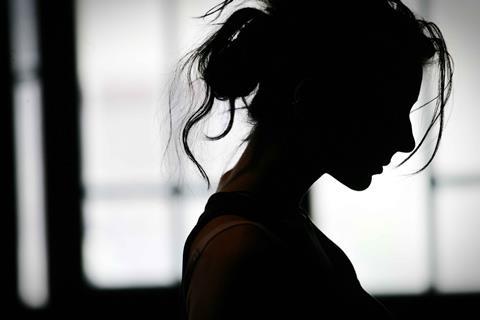 The organisations teamed up to create the Retailers Against Harassment Certification, which is designed to protect and reassure retail workers facing rising levels of abuse and inappropriate behaviour.
A host of major retailers are in talks to work with the Retail Trust and Foot Anstey to review and improve the measures they have in place to protect their staff and deal with any complaints of harassment.
The certification will be awarded to each retailer to demonstrate the actions it is taking to tackle abusive incidents.
It comes more than six months after 100 retail bosses from the UK's largest retailers wrote an open letter to the prime minister asking the government to give store staff greater protection by making abusing or assaulting retail staff a standalone criminal offence.
Almost two-thirds (61%) of shop workers have experienced offensive behaviour while working since the pandemic began, according to research by Foot Anstey. But just 15% of retailers told the Retail Trust they have raised awareness or have implemented training to deal with the problem.
Retail Trust chief executive Chris Brook-Carter said the organisation has had increased contact from employees due to the rising levels of abuse they are receiving while working in stores and at call centres.
He said: "This programme will help to give retail workers some of the clarity and reassurance they deserve by showing exactly what their employers are doing to protect them.
"The Retailers Against Harassment Certification recognises the important role employers have to play in creating safer and happier workplaces for their staff, and we applaud any retailers that take part.
"We look forward to helping more people this year as we join forces with Foot Anstey to bring the industry together in tackling such a terrible issue."
Firms hoping to achieve certification will be assessed across a variety of aspects including the policies and procedures they have in place to deal with harassment, as well as the commitment from leadership to tackle the issues.
Foot Anstey head of retail and consumer Nathan Peacey added: "Responsible retailers are already aware of the problem and are working hard to address it, and this certification is an opportunity to gauge the efficacy of their actions and show their teams they are taking this issue seriously.
"The programme will help retailers to build on their current approach using our insight and legal know-how, and Retail Trust's 190 years of industry experience."
Be Inspired: Driving inclusivity in retail
This year, Be Inspired is more committed than ever to helping retailers progress their inclusion and diversity (I&D) agenda in 2022 and beyond. Retail Week's award-winning programme provides retailers with access to essential I&D learning and development via online content, interactive workshops and major conferences, as well as supporting future inclusive leaders to fulfil their potential through the Senior Leadership Academy.
To learn more about Be Inspired, visit retail-week.com/be-inspired. For more information on becoming a retail partner, contact Daniela Rizzo on daniela.rizzo@ascential.com