Retail Week's General Counsel Summit 2022 sees the launch of the Future Leaders programme – in partnership with Be Inspired – to help support junior lawyers from underrepresented backgrounds to fulfil their career aspirations.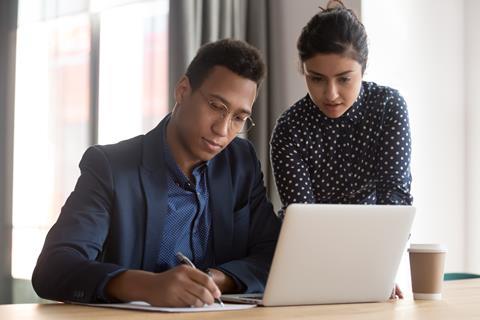 Future Leaders is aimed at improving inclusion and diversity (I&D) in the retail legal sector – an issue of increasing importance for retail's general counsels who are under growing pressure to address the issue, both at a company-wide level and within their teams.
Junior lawyers selected to take part will gain full access to the industry's flagship conference for legal leaders in retail and hear from a panel of inspiring general counsels about how they overcame their own career challenges to get to where they are today.
The discussion will look at how to support junior lawyers from underrepresented backgrounds with resilience and confidence in the fast-paced world of legal where high workloads and long hours are causing burnout. Over 80% of junior lawyers reportedly have imposter syndrome amid doubts about whether or not they are cut out for the job, according to the Junior Lawyers Division.
Applicants must be from an underrepresented demographic such as people of colour, people with disabilities, people from a lower socioeconomic background, people who are LGBTQ+ or people of a nondominant religion. They can work in any junior role within the legal function.
For those selected, there are a host of benefits including being part of a peer network to support them throughout their retail career and direct access to inspiring legal leaders who can advise on career progression and the skills needed to succeed.
If you or a member of your team is interested in taking part in the Future Leaders initiative please submit your application here. Applications will close on May 30.
Making inclusion a priority in the legal world
While I&D is a priority across all functions within the retail sector, the legal profession is one that has historically lacked diverse representation. A survey of diversity in law firms in 2021 by the Solicitors Regulation Authority showed 17% of lawyers are Black, Asian and from ethnic minorities, while just 5% are disabled.
There is a real need to provide equal access to opportunities regardless of background, says Andrew Kidd, director of legal at Specsavers. He says: "For too long, legal recruitment has focused on the best schools, universities and ultimately law firms to the exclusion of many. How many top lawyers went to a state school?"
Kidd's point reinforces the need to ensure diverse representation from a range of demographics, such as socioeconomic background, which is often overlooked, as well as ensuring diversity in terms of gender, race, ability, sexual orientation, age and religion.
"We've got a long way to go, but over the last 20 years, we've begun to see a shift. It is imperative for us as leaders to maintain and hasten this change"

Andrew Kidd, Specasavers
Sarah Woodhouse, global group general counsel of nutrition at Unilever, agrees and adds that there is a strong business case for diversity that every organisation should take note of.
"Diversity is a must. With diversity, you can bring such creative solutions to your business partners, innovative ideas, new and experimental ways of reaching consumers in different parts of the world and therefore new business models. Diversity helps make an organisation more dynamic, more creative and more interesting," she says.
Woodhouse also points to the necessity of inclusion alongside improving representation, to ensure your organisation not only attracts diverse talent but retains it.
She says: "An organisation with diverse representation is one thing but building an inclusive environment is another. Using the metaphor for diversity and inclusion as diversity being invited to the party and inclusion being asked to dance is a good one. Ensuring everyone has the confidence to be themselves and to dance is what I strive for across my teams."
The role of legal in driving diversity in retail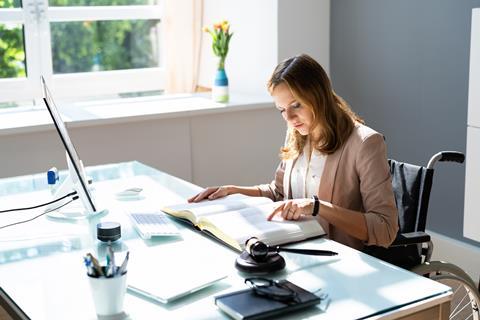 It is widely understood that diverse teams make better decisions because of the diversity of opinions they hold. A more diverse and equitable legal industry will drive more innovative and creative solutions.
What can retail's legal leaders do to help improve diverse representation and make the sector more inclusive for all?
Kidd suggests "rethinking the type of person you want to recruit and anonymising CVs when recruiting are just two simple changes we can make".
Woodhouse has found engaging with colleagues from diverse backgrounds across Unilever to be particularly rewarding.
She adds: "Holding the mirror up to ourselves as leaders and engaging in mentoring with individuals both inside and outside the organisation has been extremely valuable. I champion a reverse mentoring pilot in the Netherlands with refugee talent, which has brought some even greater richness and diversity of thought to myself and my team."
Above all, recognising the progress made while maintaining the momentum for change is crucial to retail's diversity and inclusion efforts, as Kidd attests. "We've got a long way to go, but over the last 20 years, we've begun to see a shift. It is imperative for us as leaders to maintain and hasten this change."
General Counsel Summit 2022
Retail Week's General Counsel Summit takes place on June 28 at the Ham Yard Hotel in London.
For GCs and senior legal leaders, we'll be covering in-depth the role of legal in driving diversity in retail, alongside other key issues such as actionable ESG, coping with volatility, tackling harassment and more. Register your attendance here
Confirmed speakers include GCs and senior legal leaders from Unilever, Watches of Switzerland, Made.com, Pets at Home, Waterstones, Homebase, Ted Baker and more.