Theo Paphitis' super-human effort, Ikea's barking mad new venture, and shopping centre landlord Hammerson's marketing that has shoppers in a spin.
Theo's super-human effort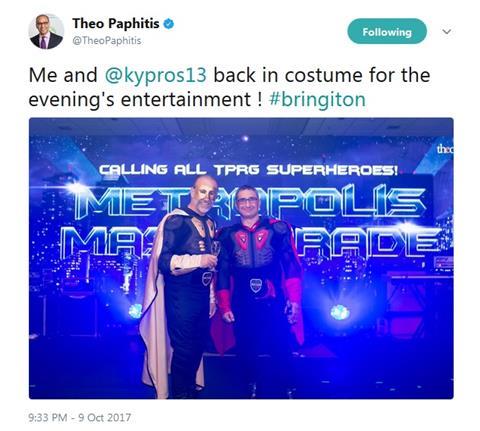 Last week they were donning black ties for the Retail Week Rising Stars Awards.
But Theo Paphitis and his right-hand man Kypros Kyprianou swapped their suits and bow ties for less formal attire at Theo Paphitis Retail Group's annual conference.
The duo sported Iron Man-esque outfits for the company's Metropolis Masquerade party, no doubt raising a smile among their Ryman, Robert Dyas and Boux Avenue colleagues in the process.
We know it requires some super-human effort to succeed in today's retail market, but this might be taking it a little too far.
Barking mad, or stroke of genius?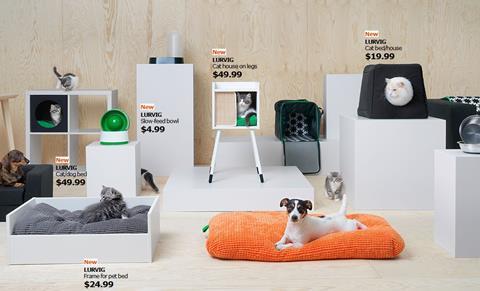 Scandi-furniture giant Ikea is like a dog with a bone when it comes to innovating its product range. The flatpack emporium's latest venture is catered to its shoppers' "four-legged family members" – that's cats and dogs to you and I.
Ikea has started selling a range of 'pet furniture' for its Stateside customers and their furry friends, including a cat house on legs and a scratching mat that can be wrapped around a table leg.
The range is called Lurvig, which translates to "shaggy" or "hairy" in Swedish, and will apparently be available globally next March. Fingers crossed sales of the range will have the retailer grinning like a Cheshire cat.
Hammerson spins out new advertising campaign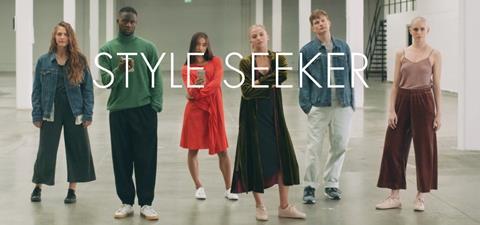 Retail property developer Hammerson has a new marketing push to promote its mobile app, which has a new feature allowing users to snap photos of clothing they like and get recommendations of similar items for sale in its centres.
I know what you're thinking – what better way to represent this new feature than through interpretive dance?
Hammerson teamed up with creative agency Isobel for the campaign, titled 'See it. Snap it. Own it', which, in their own words, "uses the fluidity and grace of dance to illustrate how simple it is to find (and buy) a look you like".
I'm yet to bust a move while queuing for a bargain in Brent Cross, but perhaps this new app and its interpretive campaign will change that.