Kingfisher group chief executive Ian Cheshire speaks to Nicola Harrison about the DIY giant's new management structure, the Olympics - and garden gnomes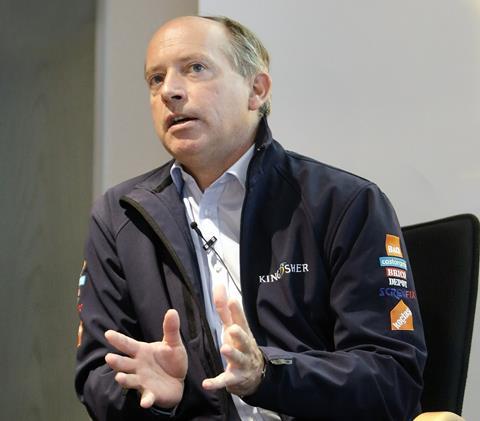 On Thursday B&Q owner Kingfisher revealed a new management structure that will result in two divisions – B&Q, and Castorama and Brico Dépôt.
At present, the retailer is structured into geographical regions, with three divisions: UK & Ireland; France; and 'other international' which comprises Poland, Russia, Spain, Turkey and China.
The restructure means Euan Sutherland is promoted to chief operating officer of Kingfisher and group finance director Kevin O'Byrne becomes divisional chief executive of B&Q in the UK and China, as well as the B&Q joint venture in Turkey and the strategic alliance with Hornbach in Germany.
Kingfisher France chief executive Philippe Tible will take on responsibility for Castorama in Poland and Russia, becoming divisional chief executive, Castorama and Brico Dépôt.
The changes come into force when the retailer finds a replacement for O'Byrne.
Retail Week: How will the new structure benefit the group?
Ian Cheshire: We want to integrate the business in an intelligent way. The new structure will do two things. It will put a full time, higher level focus on common product, common IT, common HR, and common property, and put it all in one place under Euan.
The creating of Euan's role sends a signal to the rest of the organisation that this is a change of gear. It's a new challenge. It's part of the unlock to a more geographically integrated business.
At the same time it narrows down the divisions. There will be two groups, which will work as one overall unit.
Why is O'Bryne the right person to take on the job of divisional chief executive of B&Q in the UK, China, Turkey and Germany ?
Kevin's got great commercial judgement and strategic ability. He knows the business well so we're not taking a big risk. He also has great energy and commitment and will help drive this business forward.
Peter Hogstead is leaving isn't he?
He's been a huge part of our success and I like working with him. But we wanted to give Kevin a shot. It's the right time and he's the right sort of person. It gives him a chance to develop beyond his role of CFO.
How close are you to appointing a replacement for O'Byrne?
We're down to a shortlist and I'm hoping to make the decision and announce it internally by the end of March.
How is Kingfisher trading in the tough conditions?
It was a surprise to the market how strong France is. France is more resilient that the UK. But in the UK we continue to outperform the market.
Is the Eurozone crisis affecting your European stores?
It hasn't really yet but, in the long term, anxiety will affect consumer confidence. It's a political and confidence issue so there are limits to what you can do as a corporate.
Will B&Q be doing anything special around the Olympics?
We will probably be launching some products including an Olympic gnome, and we'll be persuading people to get their gardens in order for barbecues. It could be really good in terms of feel good factor - and the Diamond Jubilee too.