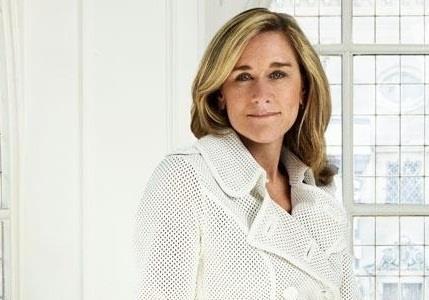 Doubtless a few eyebrows were raised in the City when it was reported that outgoing Burberry boss Angela Ahrendts was to receive a multimillion pound payout on becoming head of Apple's global retail division. While the exact value of Ahrendts windfall has not been revealed the financial press speculated that the American could benefit to the tune of around £25m from a combination of share awards, bonus payments and signing on fee even before Apple's generous long-term pay scheme is taken into account.
Executive pay has been under such close public scrutiny since the financial crash that there needs to be a strong case for business leaders taking home more cash in one lump sum than the majority of working people will earn in several lifetimes. But whereas the common perception is that bankers' bonuses were 'earned' by playing roulette with the country's finances Ahrendts has undeniably made her own luck by turning an unloved brand into a global fashion powerhouse.
If proof were needed of Ahrendts value to Burberry one need only look at the financial position of the business on the announcement of her departure. The share price was 250% higher than when she joined Burberry in 2006 and sales had leapt a staggering £1.26bn during that period. Little wonder then that Apple was willing to pay big money to secure the services of someone who had added such astonishing value to a brand.
The 'golden hello' is not an alien concept to the retail sector. Marc Bolland was handed a £3.9m signing on fee at Marks & Spencer in addition to a pay package worth nearly £15m in his first year; while Andrea Spindler was rumoured to have been awarded a golden hello in excess of £1.5m on becoming chief executive of N Brown in July.
But bumper payouts do not guarantee a return on investment as Apple knows only too well. Former Dixons boss John Browett was reportedly given a £35m golden hello spread over five years, when he joined the company as head of global retail in 2012. Six months later he had left the business. Apple will be hoping Ahrendts proves significantly better value for money than her predecessor.
Tony Gregg is chief executive of the Anthony Gregg Partnership