Wilko appoints Anthony Houghton as its retail director and Morrisons snaps up Barry Williams as its trading director for ambient.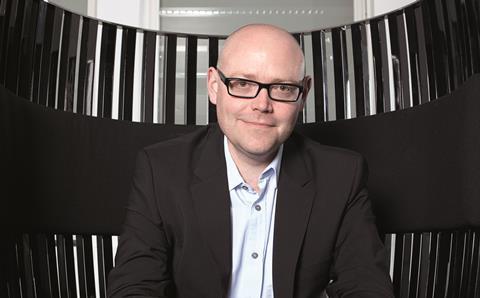 View the directory of all people moves in August by clicking here.
Surprise exit
…for Robin Terrell who is moving on from Tesco after three years with the grocer, latterly as customer director, to pursue a portfolio career. Terrell is a big loss for Tesco.
People with genuine multichannel expertise are worth their weight in gold and Terrell, with his CV that includes roles at Amazon, Dell Computers, House of Fraser and John Lewis, is one of the industry's most respected experts in his field.
"In challenging times it become even more imperative to attract and retain the best talent in the marketplace"
Also making a rather sudden exit is Halford's retail director Rob Swyer who has been a key figure in the retailer's recent history – most notably overseeing the launch of the Cycle Republic brand – and will be another tough person to replace.
Move of the month
…is for Barry Williams, who will become Morrisons's trading director for ambient in February, a year after leaving Asda.
Having worked his way up through the Asda ranks to the position of chief customer officer, Williams's new role with Morrisons feels like a return to his roots.
Williams is a trader at heart and loves nothing more than the hands on, day-to-day business of brokering deals and building supplier relationships.
With Morrisons looking to become more competitive on price against the likes of Aldi and Lidl, there are few better candidates to deliver the goods.
Hire of the month
…belongs to Wilko, which has appointed Argos's retail stores director Anthony Houghton as its new retail director. Houghton is no stranger to managing and developing a large retail estate, having been responsible for over 800 Argos stores in his previous role and overseen the addition of 170 new format stores.
He also knows the value sector well having previously worked for Woolworths, and with Wilko looking to expand rapidly into London and the Southeast, this feels like an excellent match.
Tony's trends
…The summer is over, which from a retail perspective means the countdown to Christmas starts now (111 days as I write). September is traditionally our busiest month of the year as retail leaders return from their summer holidays and recalibrate their personnel requirements for the year ahead.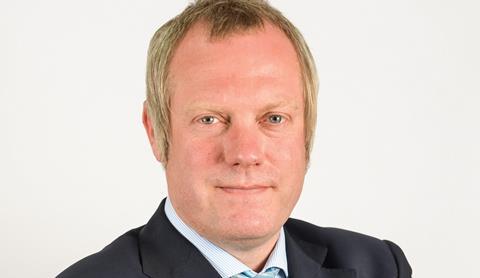 My early sense is that, despite the political and economic upheaval of recent months, there is reason for cautious optimism.
August was an unusually busy month for enquiries, suggesting that, while businesses are understandably nervous about what the future may hold, there is no sign of the immediate slowdown in economic activity that many feared in the wake of Brexit.
Nor does Brexit seem to have dented consumer confidence. On the contrary, the latest ONS data showing retail sales up 1.4% in July has confounded the more bearish predictions of economists and commentators who believed shoppers would react to a vote to leave the EU by tightening their purse strings.
I've said many times in this column that in challenging times it become even more imperative to attract and retain the best talent in the marketplace. People make a difference, no more so than in times of uncertainty.
By the end of this month we should have a better idea of how the jobs market will perform over the remainder of 2016 and beyond. For the time being at least, my glass remains very much half full.
People moves directory
| Name | Job role | Company exiting | Company joining | Job role |
| --- | --- | --- | --- | --- |
| Jonathan Fearn | UK integration lead | Celesio | Shoe Zone | Finance director |
| Helen David | Fashion director | Internal promotion | Harrods | Chief merchant |
| Robin Terrel | Chief customer officer | Tesco | | |
| Nicholas Tahir | Head of global menswear division for F&F | Tesco | River Island | Head of menswear buying |
| Peter Anderson | UK managing director | Pandora | | |
| Anthony Houghton | Retail stores director | Argos | Wilko | Retail director |
| Andrew Day | Business intelligence director | News UK | Sainsbury's | Chief data officer |
| Andrew Bracey | | | Dobbies | Chairman |
| Lysa Hardy | Chief operating officer | Holland & Barret | Joules | Chief customer officer |
| Guy Lister | Chief customer and marketing officer | Office Shoes | GAME Digital | Chief operating officer |
| Barry Williams | Chief customer officer | Asda | Morrisons | Trading director for Ambient |
| Rob Swyer | Retail director | Halfords | | |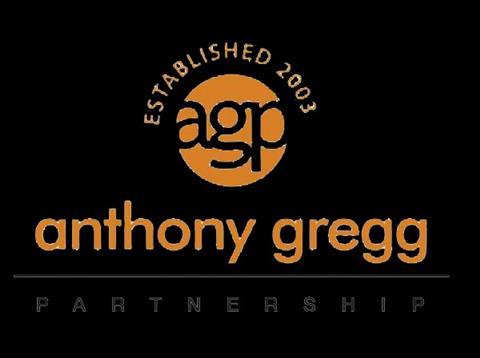 Content provided by Anthony Gregg Partnership.
You can call Tony Gregg on 01564 796830 or email him at tony@anthonygregg.com.
Founded in 2003 and located in Henley-in-Arden and London, The Anthony Gregg Partnership specialises in the consumer search market space.

Tony Gregg is chief executive of retail executive search specialists Anthony Gregg Partnership and an award-winning, master executive coach.