Fresh from setting out Debenhams' bold new strategy, boss Sergio Bucher has hired two "change-makers" as he puts it, to help drive the retailer's transformation.
And Bucher has recruited well, with the hugely experienced and well-respected Sally Hyndman joining as HR director and the highly rated Angela Morrison taking up the role of technology and supply chain director.
Bucher's new five-year plan to rejuvenate Debenhams aligns well with the skillsets of his new hires.
He plans to transform Debenhams' multichannel capabilities through greater use of digital media and a focus on mobile.
Morrison, with her experience of heading up IT at Sainsbury's coupled with a recent spell as chief information officer of Direct Line Group, is well qualified to deliver on that ambition.
New culture
Morrison is enthusiastic about a return to retail after her time in insurance and will surely relish the chance to put her own stamp on the transformation of Debenhams under Bucher.
Bucher is also looking to achieve a cultural shift by empowering employees to think creatively with the aim of constructing a dynamic business that is prepared to innovate and take risks.
"Hyndman was an influential figure in her last role as group HR director at Dixons Carphone"
Hyndman is the ideal candidate to shape this agenda.
She was an influential figure in her last role as group HR director at Dixons Carphone and was heavily involved in setting the HR strategy following the merger of the two standalone businesses.
Hyndman also led a number of business transformation initiatives during a successful 18-year tenure at M&S where she built her reputation as an effective operator.
New faces, new challenges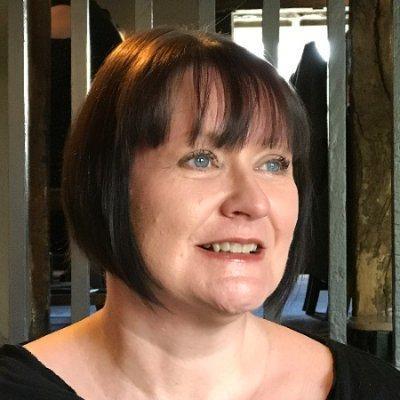 After a difficult period during which Debenhams has struggled to carve out a clear identity in a crowded marketplace, the new strategy marks Bucher's attempt to position the retailer as a leader in what he terms "social shopping".
It also presents a good opportunity to refresh the executive team – for new faces to come in and for loyal servants to seek a new challenge.
"Last month's reported 6.4% fall in half-year profits on flat sales shows Bucher and his leadership team have work to do"
Outgoing HR director Nikki Zamblera has been a key presence at the retailer over the past 12 years and leaves a fine legacy, including a range of new HR processes and systems.
Morrison, meanwhile, will replace Peter Swann who leaves after four-and-a-half years of service to take up the role of operating director at WHSmith, an excellent opportunity for Swann who helped build Debenhams' multichannel supply chain.
Last month's reported 6.4% fall in half-year profits on flat sales shows Bucher and his leadership team have work to do, turning Debenhams into a destination for customers who increasingly want shopping to be a pleasurable, not just convenient, experience.
He's made a good start by hiring two candidates who, on paper, are more than up to the task.
Name
Job role
Company exiting
Company joining
Job role
Lisa Henderson
Consumer experience marketing manager for EMEA
Ugg
Manchester Arndale – CBRE UK
Head of Marketing
Fiona Ross
Managing director, Evans
Arcadia
Anne Secunda
Continuing as managing director, Wallis
Arcadia
Managing director, Evans
Phil Maudsley
Managing director
Express Gifts
Findel
Chief executive
Paul Kendrick
Deputy managing director
Internal promotion
Express Gifts
Managing director
Tim Kowalksi
Group finance director
Findel
Peter Cross
Communications director
Internal promotion
John Lewis
Customer experience director
Joshua Schulman
Neiman Marcus Group
President of Bergdorf Goodman and NMG International
Coach
President and chief executive of the Coach brand
Andre Cohen
President of North America and global marketing for the Coach brand
Coach
John Colley
Managing director
Majestic Wine
Hobbycraft
Chief executive
Catriona Marshall
Chief executive
Hobbycraft
Ben Turner
Internal promotion
Well
HR director
Kris Lee
Group chief financial officer
Edinburgh Woollen Mill Group
Card Factory
Chief financial officer
Michael Loeve
Chief executive
B&Q UK and Ireland
Netto International
Executive vice president
Nigel Oddy
The Range
Chief executive
David Anderson
International director
BHS
Wyevale Garden Centres
Retail operations director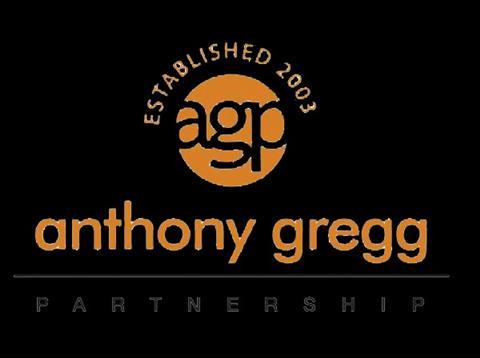 Content provided by Anthony Gregg Partnership.
You can call Tony Gregg on 01564 796830 or email him at tony@anthonygregg.com.
Founded in 2003 and located in central London, The Anthony Gregg Partnership specialises in the consumer search market space.

Tony Gregg is chief executive of retail executive search specialists Anthony Gregg Partnership and an award-winning, master executive coach.
View full Profile