John Lewis loses MD Andy Street to his political ambitions, and Laura Wade-Gery decides not to return to M&S in a month of surprises.
View the directory of all people moves in September by clicking here.
Surprise exit #1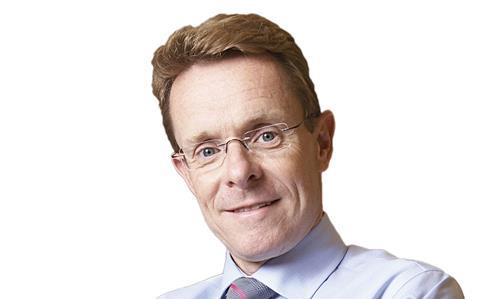 …is the departure of Andy Street from John Lewis to pursue his political ambitions as Conservative candidate for West Midlands Mayor. In a month that felt like a year's worth of big moves took place in just four weeks, it's hard to pinpoint a standout event, but Street's exit was not only a shock but also leaves a hole at the top of one of the country's best-known retailers.
Street has achieved a great deal in his nine years as John Lewis MD at a time of significant change for the department store sector. Sales have risen more than 50% during his tenure and Street has established John Lewis as a multichannel leader, although as Nick Bubb has pointed out, maintaining profitability has posed more of a challenge.
As for Street's successor, John Lewis's preference is to hire from within, but it wouldn't be a huge surprise if the company carries out a global search to benchmark internal candidates against those with international experience who might bring a fresh perspective to the challenge of evolving a British institution.
Surprise exit #2
…counts as less of a surprise than Street's exit – Laura Wade-Gery deciding not to return to M&S following her maternity leave. As soon as Wade-Gery lost out on the top job to Steve Rowe, her departure seemed inevitable with her route to the top now blocked for the foreseeable future.
Wade-Gery's exit marks the loss of a high-profile female FTSE 100 director, but I fully expect her next move to be into a chief executive role whenever she feels the time is right.
Surprise exit #3
…is the end of Dave Forsey's long association with Sports Direct, where he has loyally served as one of Mike Ashley's key lieutenants – or "my right arm" as Ashley put it – for 32 years.
It would appear that Forsey has assumed the role of fall guy for the controversy that has engulfed Sports Direct of late, following accusations of unacceptable working practices. He leaves the business with immediate effect, with Ashley taking temporary charge as chief executive.
Unlike at John Lewis, Sports Direct is near certain to appoint from outside the company in order to send out a clear statement of its commitment to culture change.
Surprise exit #4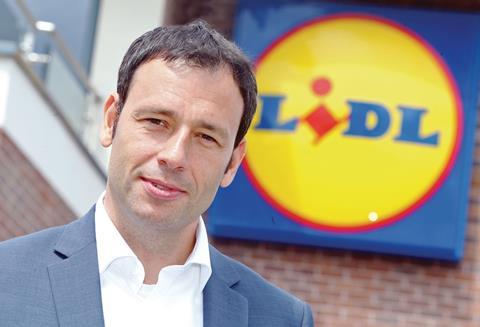 …is arguably the biggest surprise of the lot. Ronny Gottschlich has been the golden boy of the grocery sector in recent years, having transformed Lidl from an effective but formulaic discount retailer to a fast-growing, award-winning grocer whose customers are just as likely to come for the smoked salmon and Champagne as for the cheap fruit and veg.
The reasons for Gottschlich's exit are unclear, but rumours suggest a personality clash with his boss, Daniel Marasch, who was promoted to executive board member at Lidl International last autumn with responsibility for the UK market.
Gottschlich has been replaced as chief executive by Christian Härtnagel, whose progression to the top job in the UK at the age of just 34, via spells in Ireland and Austria, indicates just how highly regarded he is at Lidl HQ.
Hire of the month
…is the news that former Boots boss Simon Roberts is to fill Roger Burnley's large shoes (no pun intended) as Sainsbury's new retail and operations director.
Roberts is something of a surprise choice given his background is primarily in non-food, firstly during 14 years with M&S and latterly with Boots, having joined as a regional director in 2003; however, with his start date slated for July 2017, Roberts will have plenty of time to do his homework in preparation for the challenge that awaits him.
Tony's trends
…The summer holidays ended in abrupt style in September with a slew of high-profile hires and departures. In less dramatic months, the news that Mike Shearwood has become the new chief executive at Clarks would have taken top billing, but in the event the appointment has flown slightly beneath the radar.
It feels like a good hire by the Clark family, who have not only landed themselves an excellent retailer in Shearwood, but also a master of diplomacy – a skill that will come in useful leading a family-owned business.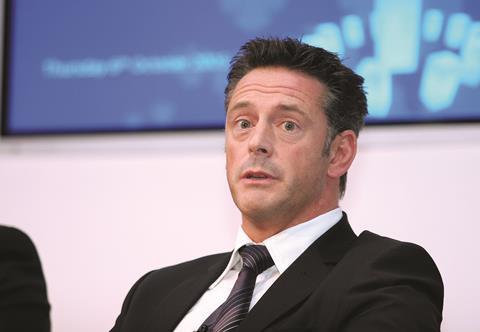 M&S has also pulled off a coup by luring the extremely capable David Guise back from Australia to become its HR director.
Guise is one of a number of British retailers to have sought a new challenge Down Under, having held the role of HR director at Woolworths Australia for the past four years. I wish him well on his return to our shores.
And in a month of noteworthy departures, Evans Cycles boss Nick Wilkinson has paid the price for the retailer's disappointing performance of late, leaving new owner ECI Partners free to bring in a chief executive of its own choosing.
It seems rather apt that such a frenetic month should mark a change in format for my People Moves column, which will move to a new weekly slot from the middle of October. If the jobs market keeps moving at its current pace, there should be no shortage of activity to reflect on.
People moves directory
Name
Job role
Company exiting
Company joining
Job role
James Coughlan
Head of digital
HMV
-
-
Christopher Baker
Chairman
Nisa
-
-
Nick Wilkinson
Chief executive
Evans Cycles
-
-
Mike Tomkins
Chairman
Internal move
Evans Cycles
Interim chief executive
Jonathan Blanchard
Chief financial officer
Evans Cycles
Carluccio's

Chief financial officer
Steve Trowbridge
Chief financial officer
HSS Hire
Evans Cycles
Chief financial officer
Ronny Gottschlich

Chief executive

Lidl UK
-
-
Christian Härtnagel
Sales and operations director, Lidl Austria
Internal promotion
Lidl UK
Chief executive

Matthew Woolsey
Executive vice-president of digital
Barneys
Yoox Net-a-Porter
Managing director
Laura Wade-Gery
Executive director
Marks & Spencer
-
-
Mark Williamson
Commercial director
Waitrose

-
-
Rupert Thomas
Marketing director
Internal promotion
Waitrose
Commercial director
Jane Shepherdson
Chief executive
Whistles
-
-
Deborah Lee
Chief HR officer
BT Global Services
Yoox Net-a-Porter
Chief people officer

Dave Forsey

Chief executive
Sports Direct
-
-
Karen Byers
Head of retail
Internal promotion
Sports Direct
Global head of operations
Sean Nevitt
Head of buying
Internal promotion
Sports Direct
Global head of commercial
Catherine McDermott
Supply chain director
Amazon
Celesio UK

Operations director
Robbie Feather
Online director
Internal promotion
Sainsbury's
Commercial director
James Brown
Head of clothing
Internal promotion
Sainsbury's
Commercial director, non-food
Emily Lawson
Chief people officer
Kingfisher
-
-
Alastair Robertson
Chief HR & comms officer
C&A
Kingfisher
Chief people officer

Jack Smith
Group digital director
New Look
-
-
Mike Iddon
Chief financial officer
Ex-New Look
Pets at Home
Group chief financial officer
Suzi Spink
Chief executive
East
-
-
Andrew Mann
Customer data director
Co-op
Asda
Vice-president of insight, pricing and digital CRM
Eilidh MacAskill

Global marketing director
Monsoon Accessorize

Asda
Vice-president of creative
Charlotte Cool
Director of communications
John Lewis Partnership
Asda
Vice-president of corporate affairs
Claire Harrison-Church
Vice-president of marketing
Asda
-
-

Mike Shearwood
Chief executive
ex-Karen Millen
Clarks
Chief executive
Simon Roberts
Executive vice-president of Walgreens Boots Alliance and president of Boots, UK and Ireland

ex-Boots
Sainsbury's
Retail and operations director
Andy Street
Managing director
John Lewis
Conservative candidate for West Midlands Mayor
David Guise
HR director
Woolworths Australia
Marks & Spencer
HR director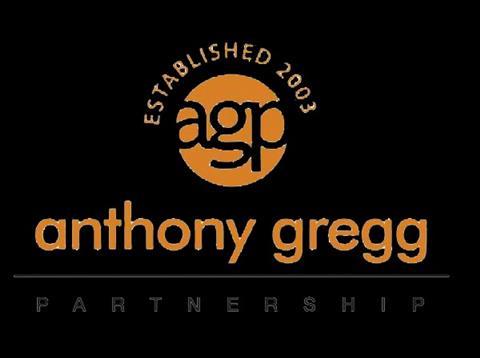 Content provided by Anthony Gregg Partnership.
You can call Tony Gregg on 01564 796830 or email him at tony@anthonygregg.com.
Founded in 2003 and located in Henley-in-Arden and London, The Anthony Gregg Partnership specialises in the consumer search market space.

Tony Gregg is chief executive of retail executive search specialists Anthony Gregg Partnership and an award-winning, master executive coach.