Sainsbury's John Rogers steps up at Home Retail Group, new chief executive for Asda; Cath Kidston bids farewell to eponymous business.
View the directory of all people moves in June by clicking here.
Move of the month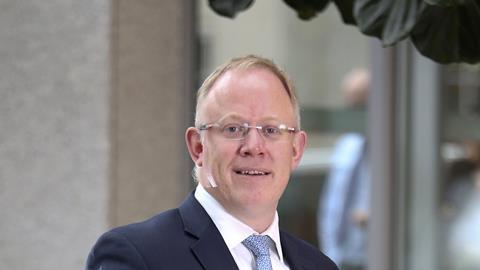 …sees Sainsbury's chief financial officer John Rogers stepping up to lead the integration of Argos and Sainsbury's as Home Retail Group's new chief executive. The appointment makes sense on many levels: Rogers has been central to the negotiations over the Argos purchase and will, in the process, have developed a keen sense of the strengths and weaknesses of the business and where the synergies with Sainsbury's own operations lie. He's also regarded as a strong all rounder and a fine strategic thinker, qualities that will surely come to bear now Brexit has added an extra layer of complexity to the acquisition and subsequent integration.
Outgoing Home Retail Group chief executive John Walden is widely regarded as having done a fine job in repositioning Argos as a leader in ecommerce and will surely feature prominently on headhunters' shortlists both in the UK and overseas, in particular where retailers are seeking to undergo a digital transformation of their own.
Surprise of the month
…is the appointment of Sean Clarke as Asda's new chief executive; a surprise in so far as it had seemed for all the world as though Roger Burnley was being lined up to replace Andy Clarke at the helm of the struggling grocer. Wal-Mart's U-turn (if indeed Burnley was ever in the frame) hints at the increasingly rancorous relationship between Wal-Mart and Asda that had taken root under Andy Clarke's leadership resulting in the appointment of his namesake.
Despite a spell working for Asda in the mid-1990s, Clarke is part of the Wal-Mart establishment having held executive roles across the world, most recently as head of Wal-Mart's China business, and his appointment suggests the world's biggest retailer plans to keep a stronger hand on the Asda tiller in future.
Wal-Mart's head of international operations David Cheesewright has already said he plans to prioritise volumes over profit margins in what is being interpreted as the first salvo in a new supermarket price war.
Farewell from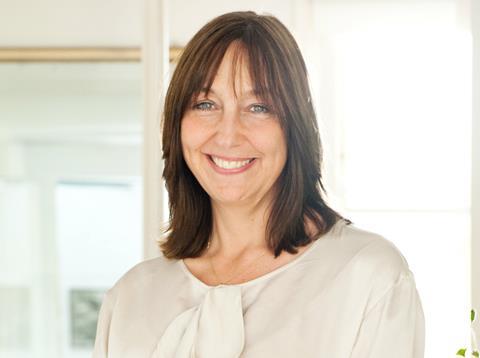 …Cath Kidston, who has finally left her eponymous business to pursue other interests more than two decades after creating the iconic label. Whatever her future endeavors, Kidston must surely be considered as one of the retail sector's most successful and influential entrepreneurs and will no doubt remain a valuable ambassador for the Cath Kidston brand.
Tony's trends
…anyone watching the TV news over the past fortnight could be forgiven for thinking that Brexit has set us on the path to political and economic Armageddon. But while it's true that the majority of retailers would rather the UK had voted to remain within the European Union, it's important that the sector adopts a positive mindset in the wake of Brexit.
Businesses are invariably better at predicting the future than politicians and the media, and the majority of retailers will have had contingency plans in place for a vote to leave. If anything the uncertainty that has characterised the market since the start of the year will now translate into the conviction needed to future-proof businesses against whatever challenges Brexit brings.
On the impact of Brexit on the jobs market I'd make a few observations: firstly, any economic downturn will be very different to the last recession, before which many businesses had allowed themselves to grow flabby and unresponsive. This time around most retail businesses are already as lean as they've ever been so we're unlikely to see a panicked round of job cuts.
What I believe we will see is businesses sweating their human resources that much harder, and by that I'm not talking about retailers cracking the whip (although there may be some of that!), but companies making absolutely sure of their need to recruit before going to market.
We may also see a tendency for departing employees being asked to work out their full notice periods, as we've already seen with Roger Burnley at Sainsbury's and more recently John Smith at Burberry who will remain in post until Next summer. This means those businesses going to market now may be working on the basis of having a candidate in post as far ahead as next April once a three month search and six or even 12 month notice period is accounted for.
More attention will also be placed on recruiting the right person so as to avoid costly hiring mistakes. That's why at Anthony Gregg Partnership we do psychometric testing as standard to ensure candidates are the right cultural fit for prospective employers as well as having the appropriate skillset.
So, in summary, while Brexit has come as a shock to many it's important that we in retail assume a positive, as well as a realistic, mentality and don't let the merchants of doom talk us into a crisis far worse than it needs to be.
People moves directory
| Name | Job role | Company exiting | Company joining | Job role |
| --- | --- | --- | --- | --- |
| Graham O'Connor | Chief executive of South Africa | Spar | Spar International | President |
| Hannah Webley-Smith | Marketing director UK/Ireland | Benefit Cosmetics | Not on the High Street | Customer director |
| Cath Kidston | Non-executive director | Cath Kidston | Pursuing other Business Interests | Unknown |
| John Rogers | Chief financial officer | Sainsbury's | Home Retail Group | Chief executive |
| John Walden | Chief executive | Home Retail Group | | |
| John Smith | Chief operating officer | Burberry | | |
| Sean Clarke | Chief operating officer | Walmart | Asda | Chief executive |
| Mark Bather | Head of customer experience | O2 | Tui | UK retail director |
| Barry Nightingale | Chief financial officer | Monarch Group | The Restaurant Group | Chief financial officer |
| Philippa Newman | Senior vice-president, European Sales and Merchandising for Accessories, Footwear, Women's Ready-to-Wear and Menswear | Internal promotion | Michael Kors | President of accessories and footwear |
| Michele Chan | Senior vice-president of retail merchandising | Internal promotion | Michael Kors | President of women's ready-to-wear |
| Nick Davis | Finance director | Internal promotion | Shoe Zone | Chief executive |
| Gavin McKechnie | Vice-president commercial | Abu Dhabi Airport | WH Smith | Internal operations director, WH Smith Travel |
| Kate Stilborn | Head of operations | Internal promotion | Blackwell's | Customer service and operations director and board member |
| Gael Decoudu | Director of data science | Vistaprint | Shop Direct | Head of data science and digital analytics |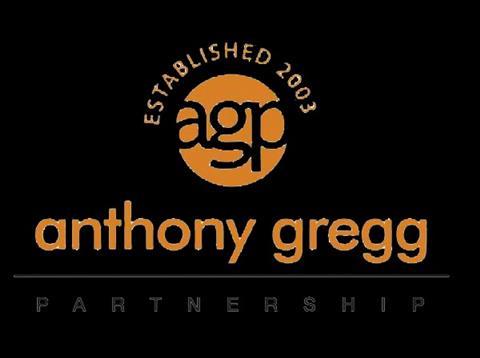 Content provided by Anthony Gregg Partnership.
You can call Tony Gregg on 01564 796830 or email him at tony@anthonygregg.com.
Founded in 2003 and located in Henley-in-Arden and London, The Anthony Gregg Partnership specialises in the consumer search market space.

Tony Gregg is chief executive of retail executive search specialists Anthony Gregg Partnership and an award-winning, master executive coach.