Notonthehighstreet ecommerce director Ollie Scheers has left the online gifting platform after less than 18 months in the job.
Scheers, who was promoted to the position last February, has joined powdered food producer Huel in the same role.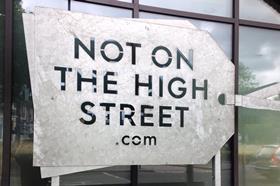 A company spokeswoman said Scheers has not been replaced. His responsibilities have been shared among other members of the company's executive and product teams.
His departure follows a wave of changes at the retailer. It appointed Barrie Seidenberg as chief executive in March to replace Simon Belsham, who left last year to join Jet.com. Chief technology officer Hugh Fahy also left in 2017.
Scheers had spent four years at Notonthehighstreet, starting as optimisation and analytics manger before quickly rising to head of digital product and then head of merchandising.
He has also worked at PhotoBox as head of conversion and BT as a senior online marketing manager.