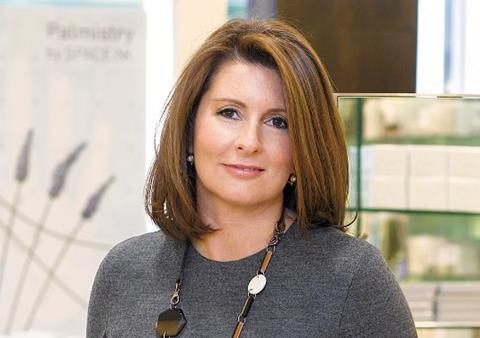 Non-executive director roles used to have a whiff of the old boys' network about them, but modern day retailers put great emphasis on finding people that can bring original insights.
Kinnaird will bring entrepreneurial flair to the business.
Debenhams has increased its focus on beauty in the last year, and has said that it wants the category to eventually account for 20% of its total sales.
In this context, the appointment of Kinnaird, whose passion for beauty and attention to detail enabled her to create a cult brand in her own image with Space NK, makes good business sense.
Debenhams' recruitment of non-executive directors under the chairmanship of Sir Ian Cheshire has been very deliberately aimed at bringing in personnel whose skills and experience align with the strategic priorities of the business.
In September, fund manager and international retail expert Lisa Myers was also brought on board; no coincidence given that Debenhams has its sights firmly set on further overseas expansion.
And it's not just Debenhams scouring the market for people with a very specific skill set.
Karen Millen appointed one of the most respected names in ecommerce, Robin Terrell, as a non-executive director in March as it seeks to ramp up its multichannel capabilities.
Terrell has also this week taken up an advisory role on former employer Wilko's board.
Ocado, meanwhile, will surely benefit from the international expertise of Dixons Carphone's deputy chief executive Andrew Harrison as it seeks more overseas tie-ups.
Harrison previously ran Dixons' Connected World Services division, which uses its retail expertise and proprietary knowledge to support retailers both domestically and overseas.
Non-executive directors may not be a frequent presence in the boardroom, but their ability to dispense dispassionate advice, unencumbered by responsibility for the day-to-day management of the business, makes them a valuable asset.
Time invested in securing the right person will almost certainly be time well spent.

Tony Gregg is chief executive of retail executive search specialists Anthony Gregg Partnership and an award-winning, master executive coach.
View full Profile