Poundland is going places. Not content with rolling out Pep&Co to more than 100 stores in the UK this year, it also has its sights set on European expansion via growth of the Dealz fascia in France, Spain and beyond.
This week, Poundland executive chairman Andy Bond announced a number of strategic changes to the leadership of the wider business aimed at supporting this international growth and giving the retailer full-time leadership in the UK.
Among the main beneficiaries are Barry Williams and Roy Ellis, who will both see their roles expanded.
Williams will lead the UK business, while Ellis will be promoted to group services director, with group HR director Michelle Burton and group IT director Paul Allen, who joins the business on 2 October from Poundworld, reporting to him.
As chief operating officer of Pepkor Europe – part of the Steinhoff Group and parent company for the Pep&Co, Poundland and Poundland International businesses – Sean Cardinaal will have responsibility for the total Poundland group, as well as international sourcing.
Cardinaal has worked across a number of Steinhoff brands over the past 15 years, including a five-year spell as managing director of South African retailer Ackermans.
He boasts a wealth of experience in the value sector and the fact he's been backed by Bond to oversee the entire Poundland operation speaks volumes about his ability.
Barry Williams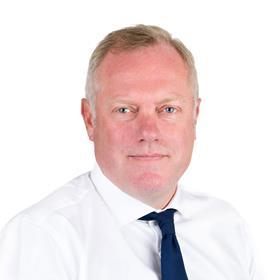 Williams has been promoted to managing director of Poundland UK & ROI less than a year after joining the business as trading director.
He was already well known to Bond following their time together at Asda, and it's no surprise to see Williams given greater responsibility.
He has impressed the Pepkor hierarchy during his short time at Poundland, helping the retailer deliver like-for-like sales growth at the start of 2017 for the first time in two years.
Williams is much liked and respected within the industry both by suppliers, with whom he builds and retains excellent relationships, and by his own team.
He is an excellent leader of people, in part due to his humble, down-to-earth character. He is a passionate Everton supporter, loves riding his Lambretta and is a regular at the Isle of Wight music festival.
With its ambitious growth plans, Poundland represents a terrific opportunity for Williams in his first managing director role. And with a high calibre of people working under him and Bond continuing to provide support in a wider strategic role as chief executive of Pepkor Europe, I expect him to continue to drive the business forwards.
Content provided by Anthony Gregg Partnership.
You can call Tony Gregg on 0207 316 3146 or email him at tony@anthonygregg.com.
Founded in 2003 and located in central London, The Anthony Gregg Partnership specialises in the consumer search market space.