Two months after waving goodbye to its longstanding chief executive Peter Aldis, Holland & Barrett has ushered in a new era with the appointment of Tony Buffin as his replacement.
Buffin joins the health and wellness retailer from Travis Perkins where he was chief operating officer, having previously served as chief finance director.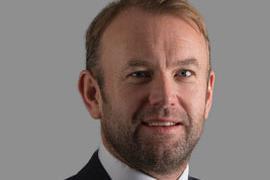 His appointment will see executive chair and former Home Retail Group (HRG) boss John Walden revert to a non-executive role, while recently promoted Steve Carson will continue as group managing director.
Buffin has big shoes to fill at Holland & Barrett. Aldis presided over 39 consecutive quarters of like-for-like growth during a period when the retailer was beginning its long-term strategic transformation into a leading omnichannel brand.
The new boss will be tasked with continuing that journey.
His CV shows a fairly conventional route to the top of the retail industry. He qualified as a chartered accountant at Ernst & Young before holding senior financial roles at Mothercare, Boots and Nectar owner Loyalty Management Group.
Prior to joining Travis Perkins in 2013, Buffin spent time in Australia working as CFO of Coles alongside other high-profile Brits such as Stuart Machin, Sharry Cramond and George Wright – a trio now reunited at M&S.
With significant operational, financial and online expertise to his name and experience working overseas, on paper Buffin boasts the right credentials to build on Holland & Barrett's momentum.
"Buffin is his own man and will bring fresh ideas to a business already brimming with high-level retail experience"
What is notable is that Walden, having stocked the boardroom with trusted associates from his HRG days (in addition to Carson, senior executives Echo Lu, Anthony Houghton, George Goley and Doug Nesbit are HRG alumni), has chosen a chief executive who he has no previous professional connection with.
Buffin is his own man and will bring fresh ideas to a business already brimming with high-level retail experience. Indeed, his main challenge may be in harnessing their collective talents to ensure the leadership team continues to deliver against Holland & Barrett's strategic priorities.
Achieve this, and Buffin has every chance of maintaining Aldis' stellar record through the next quarter and beyond.
Content provided by Anthony Gregg Partnership.

You can call Tony Gregg on 0207 316 3146 or email him at tony@anthonygregg.com.
Founded in 2003 and located in central London, The Anthony Gregg Partnership specialises in the consumer search market space.