Kevin O'Byrne has said he is proud of his achievements at the DIY giant and is considering his next moves after leaving last week.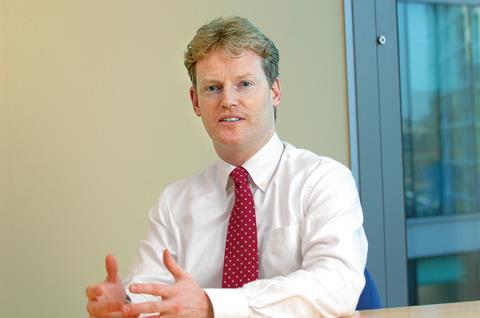 O'Byrne exited the DIY retailer after seven years at parent company Kingfisher and 18 months as B&Q chief executive, amid a reshuffle under new Kingfisher boss Veronique Laury.
He said he is proud to leave B&Q in "good shape".
In the year to January 31, Kingfisher UK & Ireland like-for-like sales were up 3.2% and retail profit increased 16.1% to £276m. Within that period B&Q UK & Ireland's like-for-like sales were up 1.4% – the first increase since 2009 and only the second increase in nine years.
"We're in a position where customer numbers are growing for the first time in five years, volumes are growing, like-for-likes are growing for the first time in a number of years and we've taken profits forward," said O'Byrne.
"Vero had to pick her team, and her strategy makes a lot of sense."
Future roles
He added he has received approaches for chairman and non-executive roles in recent weeks, but said he wanted another long-term executive role. "I'm definitely out to do something full time, something I can get my teeth into for eight to 10 years," said O'Bryne. "I'd love it to be in retail. I get so energised in stores.
"It's important for me to work with great people, have a bit of fun, do something I have a passion and empathy for and see some way to make a difference."
"I'd love to be in retail.
I get so energised in stores."

Kevin O'Byrne
He said he was proud of assembling the team at B&Q, including property director Graham Smith and marketing boss Chris Moss, who spearheaded the retailer's "Unleash" campaign last year, as well as bringing across members from B&Q's sister business Screwfix's leadership team, including Guy Eccles and Dave Lowther.
"I enjoy getting a team together. People care about this business. It's a phenomenal brand in a great sector. B&Q is bigger than anyone, it doesn't need Kevin O'Byrne."