At Retail Week Live 2021, leaders from all corners of the sector spoke on topics such as sustainability, the future of work, customer-centricity and experience, as well as looking ahead to the metaverse, livestreaming and gaming
Retail Week Live, our annual flagship event, took place in October this year and brought together just under 1,000 of the who's who of retail.
With a content programme featuring 180 speakers, Retail Week Live gathered the industry's brightest brands and retailers, start-ups and technology partners for two days of unmissable content, long-sought-after in-person networking, tasty treats, speed-dating and start-up pitching.
There were five clear and business-critical insights from the jam-packed programme. The following insights were distilled from a wider post-event report, which is a collection of reflections on the event's content and what it means for 2022 and beyond, as well as interviews and editorial contributions from our speakers.
1. Doing better for the environment and society means doing better for business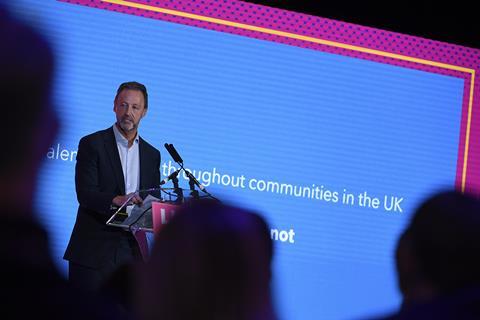 Sustainability was very high on retail leaders' list of priorities. Co-op boss Steve Murrells called on government and business to unite on a "coordinated strategy of fairness" to address climate change and systemic inequality.
Ikea boss Peter Jelkeby, who also holds the position of chief sustainability officer, shared their strategy on making sustainability both affordable and accessible.
Caroline Laurie, director of responsible business at Kingfisher, offered actionable insights around how to accelerate your sustainability efforts, which included: pick what is meaningful for you; audit religiously to ensure there is no greenwashing; and get involved with programmes such as the British Retail Consortium Climate Action Roadmap.
Finally, Tesco boss Ken Murphy encouraged testing and learning in retailers' efforts to tackle climate change.
2. Striking the right agile working balance is crucial
With many staff primarily home working for close to two years, balancing a flexible workforce with a return to the office is a key priority for retailers.
Pets at Home's chief people and culture officer Louise Stonier and The Very Group's digital customer experience director Paul Hornby shared their thoughts on the future of agile working and how that can accelerate business performance.
Striking the right working balance is a quandary that all retailers are facing and they will each need to approach it in different ways to suit their particular workforce and culture.
The working models that retailers choose, the benefits they provide their staff and the development opportunities they offer will prove vital ammunition in the ongoing war to attract and retain the best talent.
3. Never has it been more important to put the customer at the heart of all decision making
Georgina Nelson, chief executive of TruRating, told us that the resounding question retailers must ask themselves is: "How do I continue to put the consumer at the heart of my decision-making process?"
"Continually testing, evolving and checking back with your customers on a regular basis is the key to customer-driven innovation"

Georgina Nelson, TruRating
She added: "While creativity, innovation and shiny tech will always be exciting, ensuring your innovation aligns with your customer needs is the check and balance all businesses must keep in sight.
"Continually testing, evolving and checking back with your customers on a regular basis is the key to customer-driven innovation."
4. Being able to blend your online and bricks-and-mortar experiences is critical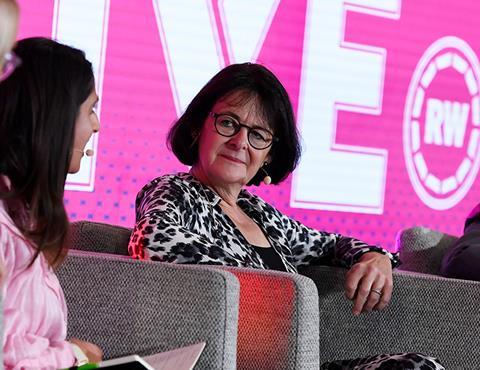 Bosses from Farfetch, Harvey Nichols, Oka and John Lewis spoke about the necessity to break down the boundaries between channels.
John Lewis' executive director Pippa Wicks believes the walls between bricks and mortar and ecommerce are coming down faster than ever as the channels increasingly form a coherent whole.
"The store and online are becoming one," Wicks said.
She went on to say that online sales at John Lewis have climbed from 40% to 60% of the total and that the blending of channels would continue as technology such as augmented reality is increasingly deployed.
5. Looking to the future of digital
New technologies are offering retailers new revenue opportunities that many are keen to explore.
John Lewis' Wicks revealed that, following a successful trial of livestream shopping with Depop during the pandemic, the department store business plans on "rolling it out quite aggressively" in the coming months.
Gymshark revealed its in-app avatar technology, which allows shoppers to get a full-body scan using their smartphones to get a sense of how the brand's apparel would fit them before placing an order.
The metaverse was examined as another opportunity for brands and Hilmar Pétursson, chief executive of CCP Games, explained that it offers more freedom for us to express ourselves in the ways we want to be perceived.
There is a big economic opportunity for retailers and brands to establish themselves in these virtual spaces and connect with customers who are already there.
Access the Retail Week Live 2021: A Wrap Up report here to learn more about how the most forward-thinking brands and retailers are preparing for the new year and beyond.