The side hustle – a way to make money on the side – is going beyond car boot sales at the weekend or selling items on eBay. Many entrepreneurial workers are building their own empires while in full-time employment. Retail Week looks at how your company should adapt to this growing trend.
One in four British adults – 39% of those in employment – have a side hustle, according to research carried out by Henley Business School. The trend that started off in the tech hubs of Silicon Valley has made its way to the UK and it is transforming how some people choose to work.
These side hustles aren't just ways to bring in extra cash. For some, they are true passion projects, particularly in the tech sector where developers are seeking to create the next big disruptor. After all, big businesses such as Airbnb, Twitter and even Apple started off as side projects.
As more and more people choose this way of working, some employers have moved with the changing times and encouraged the practice.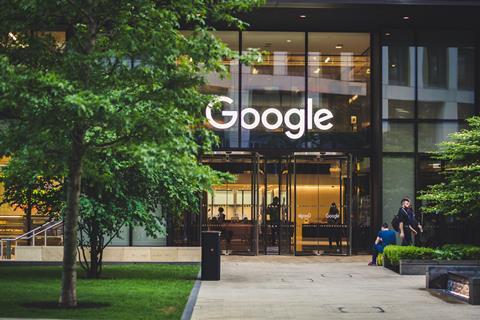 Tech giants such as Google and Microsoft have brought in initiatives to nurture employees pursuing passion projects.
Microsoft has created The Garage, a space for employees to build their own products using the tech giant's resources, while Google has its 20% time policy, which encourages staff to spend 20% of their time working on whatever they want – although the end product is ultimately owned by Google.
Products created during that time include Gmail, Google News and Adsense.
With these big employers supporting staff in their personal pursuits, companies that do not offer such initiatives risk losing their staff, not only to their side businesses, but to more supportive employers.
Henley Business School research has found that employers' unsupportive attitude would make 20% of workers more likely to want to switch jobs.
Entrepreneurial thinking
Embracing the side-hustle culture can be a great way to "spark creativity and innovation that disrupts your business", says Farah Kanji, head of talent at Founders Factory, the business incubator run by Lastminute.com founders Brent Hoberman and Henry Lane Fox.
Kanji says working on side projects can stimulate entrepreneurial thinking and problem-solving in day jobs.
"I think it's a good idea to encourage people to think about problems in the world that they can potentially solve through these side hustles and passion projects," she says. "The output and the productivity of those side hustles will create so much more value regardless."
Notonthehighstreet is one retail business that supports workers' pursuit of personal business success. It allows staff to use 10% of their working week to focus on side projects.
Chief commercial and marketing officer Ella d'Amato says employees with side hustles think differently. "They have a different appreciation [of] business," she explains.
"No matter what role they are in, they start thinking 'how do you take something to market?' 'What's the P&L?' And they really have to understand business in a broader sense than their current role would deem.
"It often means they're thinking creatively and solving problems in a different way because they're not just thinking about one job."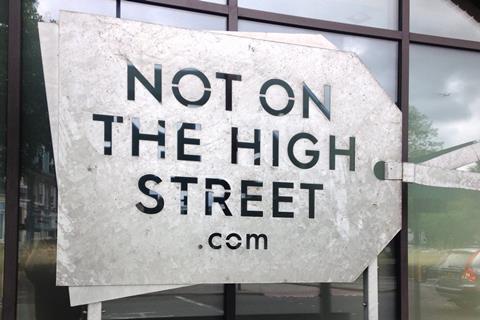 Jonathan Kruger, co-founder and chief executive of online custom-made suit retailer The Drop, a business he set up as a side project while working for a clothing manufacturer, is now actively encouraging his staff to follow in his footsteps as he sees a short-term gain for the business.
"We had a conversation the other week and [our staff] asked if they could spend some time working on their own projects on the side, and I was quite comfortable doing that," he says.
"I didn't see it as a risk to the business. One of them is a software developer and interested in AI and machine learning. In the short term it's likely to contribute to the business."
However, from the sheer volume of 'no comment' responses Retail Week received when researching this article, it appears many retail employers may yet to have embraced the side hustle.
Risky business?
There are valid reasons for businesses to be resistant to the idea of sideworking.
"The main thing is that someone isn't actively using work hours to work on their business," says Pippa Murray, who created peanut butter brand Pip & Nut as a side hustle.
She says the key to overcoming this is for employers to have an "open relationship" with their staff so they don't feel the need to sneak around.
"If you have the conversations, nothing should come as a big surprise"

Ella d'Amato, Notonthehighstreet
Murray says employers should be "open and transparent" about what is expected from workers with side projects.
"I also think that business information should stay within the business," she says. "Sensitive information is fundamentally property of the company they're working for and it shouldn't be taken anywhere else."
There is also a concern that the side hustle could become the main hustle and lead to employees leaving the business.
D'Amato says: "If you have the conversations, nothing should come as a big surprise. As a manager you need to think, if that [side project] is going really well, what's the succession plan? The success to any business is the succession planning."
Putting policies in place
Putting policies in place to govern side jobs can help protect both parties. Notonthehighstreet has written side-hustle rules into its employment contracts.
D'Amato says: "It says in there if you have a side business you need to let your manager know, and then it's a standard contract that talks about data protection and IT and restricted covenants.
"The main thing we try and do is to have an open and positive culture."
Murray believes employers should be "upfront" with any rules or policies surrounding side businesses and let staff know what is "off limits", and that they must be "respectful of the information and privacy policies".
She says: "If company resources are being used [for the side project], I don't think that's particularly cool. You can say to someone you're excited they want to pursue something, just don't take [advantage]."
"We can expect growth in side-hustling, possibly even doubling, in the next 10 years"

Bernd Vogel, Henley Business School
Employers can also add non-compete clauses into contracts, something that Kruger has introduced at The Drop. However, he points out that this clause only covers a short period.
"If they left and then six months later, they try to compete with us, then good on them. I would expect them to want to go and do something else at some point, whether that's working for someone else or starting up something," he says.
However, more than half of business leaders surveyed by Henley Business School said they had no policy on side-working, despite the fact that 39% of working adults are engaging in the practice.
D'Amato believes this type of work is "not going to slow down. This is here to stay and actually it's an incredible way to drive creativity and entrepreneurial working."
In fact, Professor Bernd Vogel, director at Henley's Centre for Leadership, predicts immense growth in the working practice.
He says: "We can expect growth in side-hustling, possibly even doubling, in the next 10 years, especially if human resources in organisations makes side-hustling an element of its toolkit and facilitates outside and internal side hustles as instruments for purpose, rewards and innovation."
It's about time retailers embraced this modern-day working phenomenon and put policies in place to support it, or risk losing valuable employees and the entrepreneurial thinking they bring.
The businesses that moved from side hustle to main hustle
Pip & Nut
Pippa Murray, founder and chief executive of peanut butter brand Pip & Nut, launched her side hustle in January 2015. She came up with the idea two years prior, working full-time at the Science Museum as a director's assistant after looking for a tasty but healthy peanut butter to use on snacks while training for a marathon.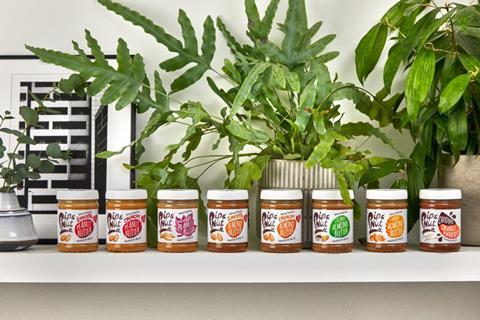 "When I came up with the idea I applied for a part-time role at the museum as an associate producer.
"I was working three days a week, then I worked on the business in the evenings and the four other days in the week," Murray explains.
Murray was fortunate enough to win a competition run by career change adviser Escape the City – winning three months' rent-free living (in a shed) – allowing her the financial freedom to fully invest her time into her company.
Pip & Nut is now stocked in 5,000 stores including Asda, Sainsbury's and Whole Foods, with Murray heading a team of 15.
StreetPin
Website StreetPin uses retailers' inventory information and allows users to search for specific products, events and deals in their area helping to drive footfall on to local high streets.
StreetPin founder Tim Buick created the tech start-up whilst working as the global web manager at STA Travel.

Buick told his employer that he was working on StreetPin in his spare time and STA Travel not only supported him but asked to get involved in the venture. The company ended up investing in StreetPin.
"We went through a lot of lengthy processes to try and figure out how [the project] could work for each of us," he says. Buick and STA agreed that he would split his time between his normal job and StreetPin venture.
"It was a bit of a double-edged sword and quite difficult to manage and balance," he says.The website launched earlier this month and now Buick devotes all of his time to the venture.
The Drop
Jonathan Kruger is the co-founder and chief executive of online custom-made suit retailer The Drop.
After leaving university Kruger worked for a London-based clothing manufacturer in their Chinese office.
Witnessing the mass-produced clothing market in China ignited Kruger's idea for The Drop, which produces suits made on-demand using personal measurements and algorithms.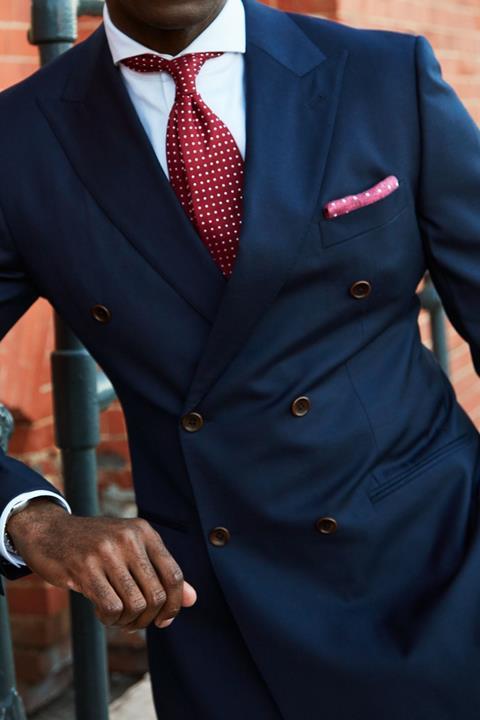 "I started to think of new ideas that were essentially disrupting what I was supposed to be doing and getting paid to do out there."
Kruger worked evenings and weekends on his new venture harnessing valuable insight from his full-time job and slotted in lunchtime meetings with potential clients.
It was only after Kruger did a wedding show, which generated lots of orders, did he feel confident enough to quit his job and devote all of his time to The Drop.
Officially launching two years ago, The Drop has a team of four, "thousands of customers" and is "growing fast", according to Kruger.