Ao.com founder John Roberts has stepped down as boss of the retailer after more than 16 years at the helm.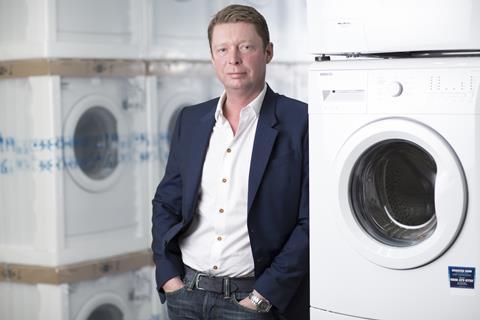 Roberts, who created the online electricals business in 2000, has been succeeded as chief executive by chief operating officer Steve Caunce.
Ao.com said Roberts would remain with the etailer in a new board-level-role as founder, executive director, focusing on "innovation and inspiring Ao's people".
Caunce will take on full responsibility for Ao.com's strategy and financial performance.
Ao.com, which now operates in the UK, Germany and the Netherlands, said the new management structure would allow the business to "capitalise on the team's strengths" as it presses ahead with its growth strategy.
'Committed as ever'
Roberts said: "I am as committed as ever to AO, both as an executive and as an investor and remain hugely excited about the future of this fast-growing business.
"Against the backdrop of our rapidly changing marketplace, my role will be to ensure that AO is even better placed to deliver for our customers and to be one of the most exciting places to work."
New boss Caunce added: "I am looking forward to leading AO as its CEO. AO is an exceptional business and as CEO, working as closely as ever with John and with the whole team, I am focused on our mission to become the best electrical retailer in Europe.
"We will continue to do things the 'AO Way' – building our brand by offering consumers the very best customer experience, based on great choice, price and service."