Hundreds of Amazon workers have walked out in the first of two three-day strikes over pay.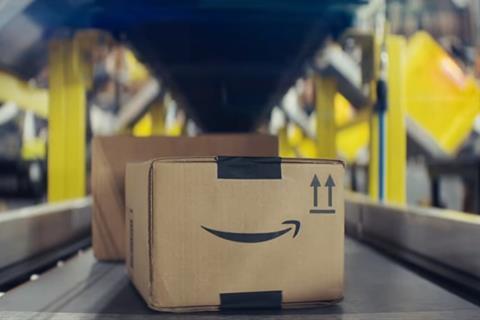 More than 600 Amazon workers in Coventry went on strike on Sunday and will not return until tomorrow, marking the first of two three-day strikes over a pay dispute between the GMB union and the ecommerce giant.
GMB representatives said more than 100 workers joined the picket line outside the Coventry warehouse on April 16, demanding a pay rise to £15 an hour and better working conditions.
Members are expected to go on a further three-day strike between April 21 and 23.
Amanda Gearing, GMB senior organiser, said: "GMB members are worth more; they will not accept a pay rise of pennies from one of the world's wealthiest corporations.
"The atmosphere is great – it's one of determination to succeed. The workers feel they have no other choice. They are all facing financial hardship."
Dublin redundancies
News of the strike coincides with Amazon's announcement of 200 job cuts in Dublin as it aims to slim down its Irish workforce.
According to The Times, the rationalisation will focus on Amazon Web Services employees in the retailer's Burlington Road office and is likely to wipe out two floors of office space. Those at risk of losing their jobs were called into meetings last week with management.
Amazon's workforce in Ireland is made up of 5,000 people. The move forms part of the ecommerce giant's string of layoffs as it aims to reduce its global workforce.
Sign up for our daily morning briefing to get the latest retail news and analysis