Growing numbers of carers has led to Sainsbury's introducing a new policy. By Rebecca Thomson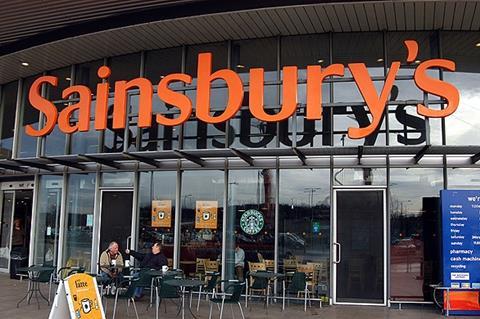 Flexible working might be a fairly ubiquitous benefit for staff now, but some employees need it more than others. People who care for elderly or ill members of their family often need more support and Sainsbury's has decided to change its HR policies to provide it.
The grocer says about 20,000 of its 150,000 staff are working as carers, with about one seventh of working adults in the UK estimated to have some kind of caring duty. It has made its HR policies more "colleague friendly," written with less legal jargon and in less formal language. The company has also made it possible to take four days off a year as carer's days and has formed a partnership with campaigning organisation Carers UK, joining its Employers for Carers forum.
There are clear business benefits to making life easier for carers, with reduced absenteeism, greater loyalty and less stress to contend with. It also means workers who are naturally well organised and good at multitasking are more likely to stay at the company.
The issue is a pertinent one for retailers, as the industry employs a high number of women aged between 45 and 64 on a part-time or flexible basis. This age group is more likely to have caring responsibilities, according to Carers UK, although it points out that most people experience the problem at some point in their lives.
Sainsbury's is the first retailer Carers UK is working with. It is also in discussions with the John Lewis Partnership and is "extremely keen" to work with more.
Carers UK head of policy development Madeleine Starr says: "We were incredibly keen to have a big retailer on board and we are delighted to have them. We're hoping it will be the first of many."
Sainsbury's said the task of boosting carers' rights in the organisation has been a fairly easy one. Director of colleague engagement Jacki Connor says: "It's often very small things that make a difference to people."
Starr says the biggest step in helping carers is recognising their situation is a difficult one. Secondly, they need information - about one million people each year become carers and they need to know what their employer can offer and where to go for help.
They also need flexibility - this might just be short term, for instance, taking someone to a hospital appointment or allowing them to manage a crisis. Employers can also help by fostering a network within their organisation of people in a similar situation.
Sainsbury's is urging other employers to take a similar stance to it, saying caring affects most people at some point in their lives.
"I really hope retailers will pick up on it," says Connor.
How Sainsbury's is supporting carers
Four days of carers' leave a year available to affected staff
Rewriting HR policies to make benefits clearer to staff
New policy on carers launched
Joining Carers UK's Employers for Carers Forum
Communicating the changes to store managers