We've seen shopping habits change over the past decade, with retailers continuing to respond to consumer demands, strengthening the offline shopping experience.
With consumer interest shifting from physical purchases to the value of an experience, retailers need to encourage shoppers to spend time on the high street by evolving the customer journey as a whole.
VR and augmented reality are challenging the physical experience of the high street.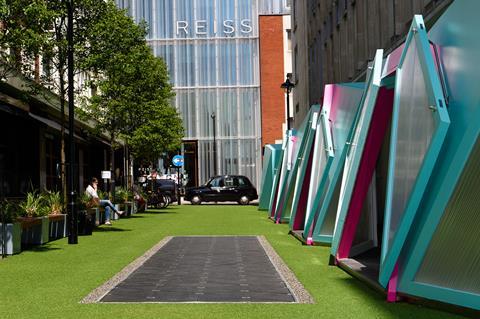 Faced with competition from ecommerce and online retailers, we should be embracing retail technology and innovation to create a memorable high street experience and ensure continued survival as the shopper's destination of choice.
Further investment in retail technology is needed to enhance the high street as a destination, engaging with, and exceeding the expectations of, the tech savvy shopper.
This is paramount to safeguarding retail destinations and the future of the high street.
Shop smarter
Employing tech and innovation as mainstays in the future of the high street, the New West End Company has launched Bird Street, the world's first 'smart street'.
A dynamic shopping environment located just off Oxford Street, this pilot scheme for future shopping employs progressive retail technology and host pioneering pop-ups from cutting edge fashion and technology brands.
"VR and augmented reality are challenging the physical experience of the high street"
Bird Street has been designed to create an innovative shopping experience that appeals to both domestic and international high street shoppers.
From mobile apps that allow customers to scan barcodes and learn more about products and brands in-store, to selfie mirrors and the gamification of shopping, Bird Street redefines the parameters of high street shopping.
The outdoor retail space will host sustainable street technologies including Pavegen, whose electricity and data generating paving powers the street's bird sounds and lights.
While the high street is at the core of the retail industry, its future is uncertain. Right now, we are only seeing the start of technology on the high street.