Home shopping group N Brown is introducing a click-and-collect service using convenience stores as it seeks to widen its customer base by strengthening its multichannel offer.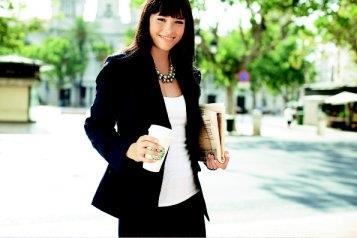 N Brown, which has been ramping up its multichannel offer since acquiring bricks-and-mortar retailer High & Mighty in 2009, plans to introduce click-and-collect across all its brands, through provider Hermes in the next few months.
Etailers including Asos and bikes retailer Wiggle already deliver to convenience stores using Collect+ and Shop Direct-owned Very said 18% of all orders over Christmas were delivered to a network of 4,500 convenience shops.
N Brown is also piloting the first physical presence for its plus-size menswear brand Jacamo in two Simply Be stores. N Brown began opening Simply Be stores last year, and has six.
Chief executive Alan White said: "The future is primarily online but in terms of building a brand and recruiting more customers we need a mix of channels."
White said that physical stores and a click-and-collect offer allowed the retailer to tap into a new market, but that N Brown was unlikely to open a large number of shops.
White said: "From the customer perspective, they would choose for us to have plenty of stores so they could interact with the brand, but our view is that we don't need a big store portfolio. Now you need fewer stores and certainly not the 200 to 300 that you used to."
White said that N Brown, historically a catalogue retailer, generated more than 50% of full-year profit online. The group is also focusing on mobile commerce and aims to increase sales through the channel to 20% of turnover by the end of this year. They account for 14% at present.
N Brown's pre-tax profit increased 2.5% to £96.9m in the 53 weeks to March 3. Like-for-likes were up 1.6% in the year but growth has slowed to 0.6% since year end, because the wet weather meant fewer shoppers bought summer lines.