The number of stores operated by multiple retailers remained flat last year despite a spate of administrations that resulted in swathes of shops closing.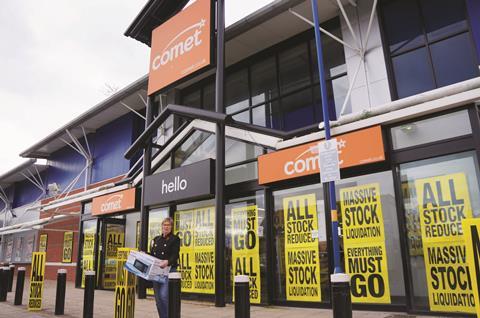 According to CBRE's Chain Expansion Quarterly survey, it is the first time the number of stores operated by multiple retailers has not increased since 2006. Last year, large retailers including Clinton Cards, Comet and Game collapsed into administration, resulting in hundreds of stores being shuttered.
In the fourth quarter of last year, store numbers dipped from 101,570 to 101,379 quarter on quarter.
CBRE head of retail consultancy Jonathan De Mello said: "Very little new primary retail space is coming on stream. It is inevitable, as the amount of space available continues to dwindle, that retail expansion will continue to slow too."
Although store numbers remained flat, the amount of space increased as retailers opened "much larger than average stores", driven by value store groups and supermarkets.