Yellow vans are usually synonymous with Del Boy's dodgy dealings.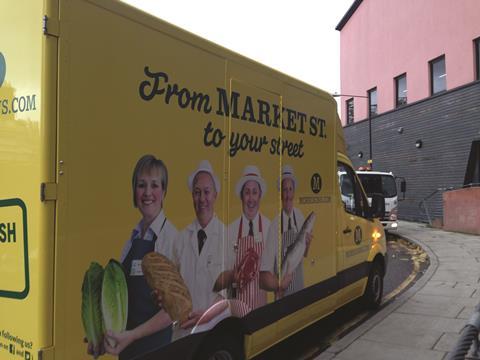 But Morrisons' sparkling new liveries give yellow vans a completely different reputation - they are free of 'knock-off gear', of course, and have four wheels instead of three.
However, it seems the grocer has taken inspiration from famous white-van slogans, with signage including 'Honk if you like rhubarb', 'No courgettes kept in this van overnight' and 'My other van is a tractor'. And The vans will no doubt deliver Evian, Perrier and other bottled waters rather than Peckham Spring.