David Potts, the new boss of Morrisons, is poised to cut a third of its head office staff - 720 people - less than a month after he took the axe to its board.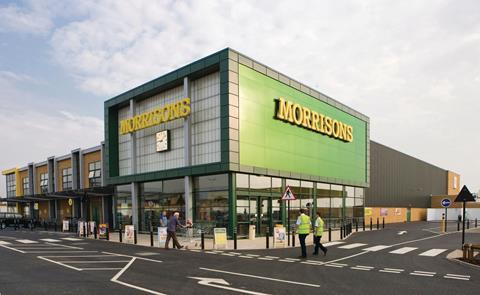 The changes will impact almost a third of the 2,300 people working in Morrisons' head office. The grocer said the number of people employed in its head office had increased by 50% since 2008.
The significant scaling back of its head office team came weeks after Potts axed five members of the senior management team, including customer marketing and digital director Nick Collard; retail director Martyn Fletcher; and property and strategy director Gordon Mowat.
The grocer said it had begun consultation with head office staff. Employees whose roles are being made redundant will be offered a role in a Morrisons store and some will be redeployed in other parts of the business. Morrisons will also offer voluntary redundancy. The consultation will last for at least 45 days.
Morrisons would not comment on the type of roles or departments affected.
The grocer also said it was on a recruitment drive for 5,000 in-store staff in a bid to improve customer service, increase availability and open more checkouts.
Morrisons chief executive David Potts said: "We are focusing on the things that matter to our customers. That means having more of our staff in our stores, improving product availability and helping customers at our checkouts. We believe our customers and our staff will appreciate the improvements.
"To support this, we need a simpler, faster and cost-conscious head office and that requires some tough but necessary decisions."