Sports Direct owner Mike Ashley is likely to face questioning by Scottish MPs over the administration of his 28 USC stores.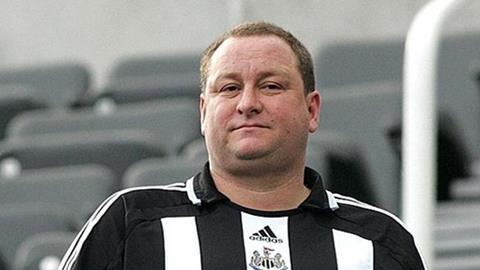 Ashley put USC into administration in January and it was immediately bought out by Republic.com – another brand owned by Sports Direct.
But the Scottish Affairs Committee is to begin an investigation into the fashion chain, after MPs described the treatment of 200 former USC workers at its Ayrshire distribution depot as "despicable" and "appalling", according to The Herald newspaper.
Local MP for Dundonald, Brian Donohoe, said USC workers will attend a meeting on February 3. It is likely Ashley will be called to give evidence at a later date.
"We can't allow someone to operate in this way," Donohoe told The Herald. "These people were thrown on to the scrapheap without the pay they were due, without the bonus they were promised and not a penny in redundancy money. The taxpayer has been left to pick up the bill."
Mike Ashley's recent deals
The tycoon has had a busy start to 2015, with rumours he is looking to take on cycle chain Evans Cycles.
Recently, he took a £43m put option in Tesco and acquired an 11% stake in House of Fraser before the department store group was sold to Chinese conglomerate Sanpower. He has also taken a 4.8% stake in flash sales website MySale.
The entrepreneur holds directorships in some 187 active companies, according to Companies House data.
A year ago Ashley bought a 4.6% stake in Debenhams before selling it. The department store then agreed to open Sports Direct concessions in its Harrow and Southsea stores.